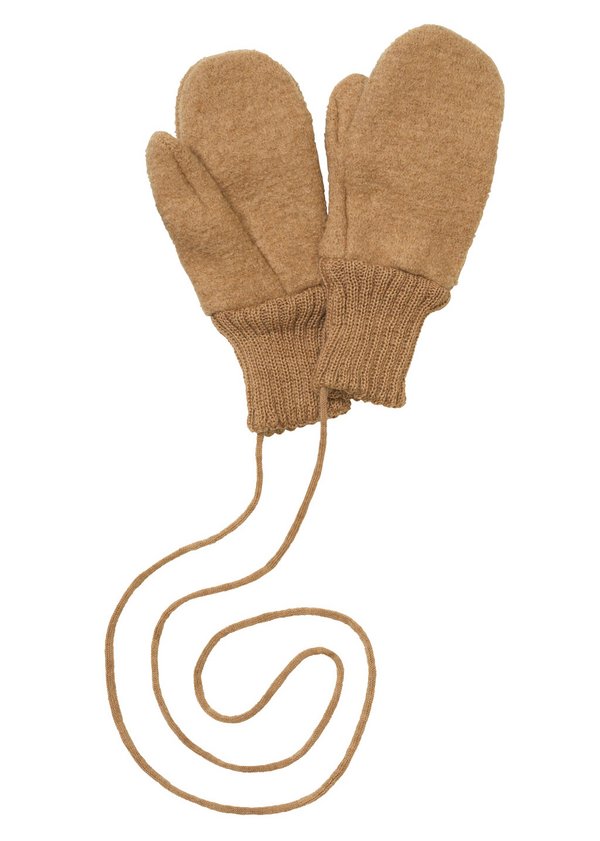 Boiled Wool Gloves | Caramel
Our disana boiled wool gloves are an absolute must whenever you enjoy a walk, a sleigh ride or a snowball fight. The unique features of natural wool mean your child's hands stay warm and dry. The high lanoline content in our wool envelops every single fibre, making them water-resistant. Our boiled wool gloves, too, come with a band to keep everything in its proper place.
MATERIAL
100% organic Merino wool.
SIZE
Size 1: 8cm (not including wrist band) | 6-12 months
Size 2: 10cm (not including wrist band) | 12-24 months
Size 3: 12cm (not including wrist band) | 2-3y
Ethically Made in Germany
PRODUCT CARE
It is best to wash wool as little as possible. Wool is self-cleaning. Wool fibres have an extraordinary surface that rejects dirt particles, as well as bad odors and sweat and stops them from entering the fibres. Airing is often enough to remove the dirt particles from the surface and to make the woolen article hygienically clean.
We advise you to hand wash all your Disana articles as they are made from natural, untreated wool. Machine wash at your own risk as shrinkage is possible and can even destroy items if you are not careful.
It's best to hand wash in your bathroom's sink. It has the right volume and an ergonomic working height. You also need a mild wool shampoo or a natural baby shampoo. Wash with Luke warm water (25 Degrees), add the wool shampoo and mixer into the water, then add the woollen item to be washed.