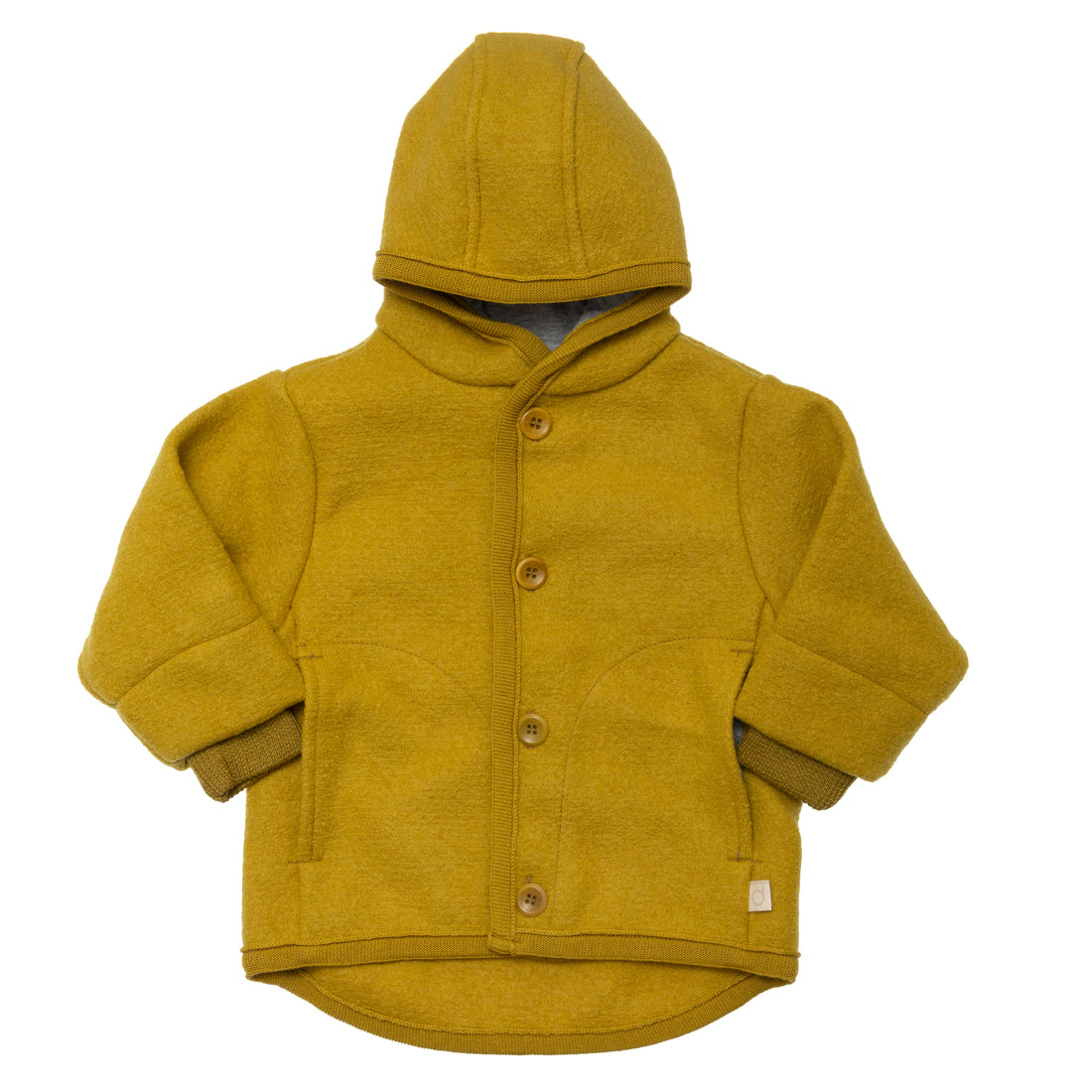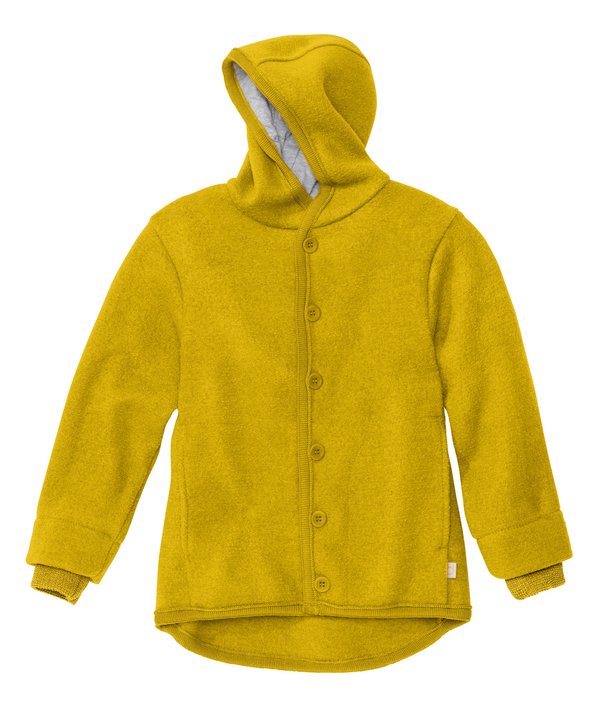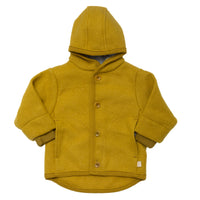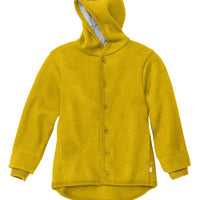 Boiled Wool Hooded Jacket | Curry
The boiled wool jacket for boys and girls. Made of finely processed boiled wool with great attention to detail. With a large hood matching the children's head shapes and pockets let into the seams with plenty of room for everything they might need. Large tagua nut buttons help small hands to put on and take off the jacket. The extended back section prevents the jacket from riding up and keeps the childen's back nice and warm when they bend over or crawl along. The hood, neck and shoulders are lined with fine organic cotton.
A new feature are the fine knitted cuffs that end up gently on the sleeves.
MATERIAL
100% organic Merino wool, lining 100% organic cotton.
SIZING NOTES
We suggest going by the height range and not the age range
Ethically Made in Germany
PRODUCT CARE
It is best to wash wool as little as possible. Wool is self-cleaning. Wool fibres have an extraordinary surface that rejects dirt particles, as well as bad odors and sweat and stops them from entering the fibres. Airing is often enough to remove the dirt particles from the surface and to make the woolen article hygienically clean.
We advise you to hand wash all your Disana articles as they are made from natural, untreated wool. Machine wash at your own risk as shrinkage is possible and can even destroy items if you are not careful.
It's best to hand wash in your bathroom's sink. It has the right volume and an ergonomic working height. You also need a mild wool shampoo or a natural baby shampoo. Wash with Luke warm water (25 Degrees), add the wool shampoo and mixer into the water, then add the woollen item to be washed.