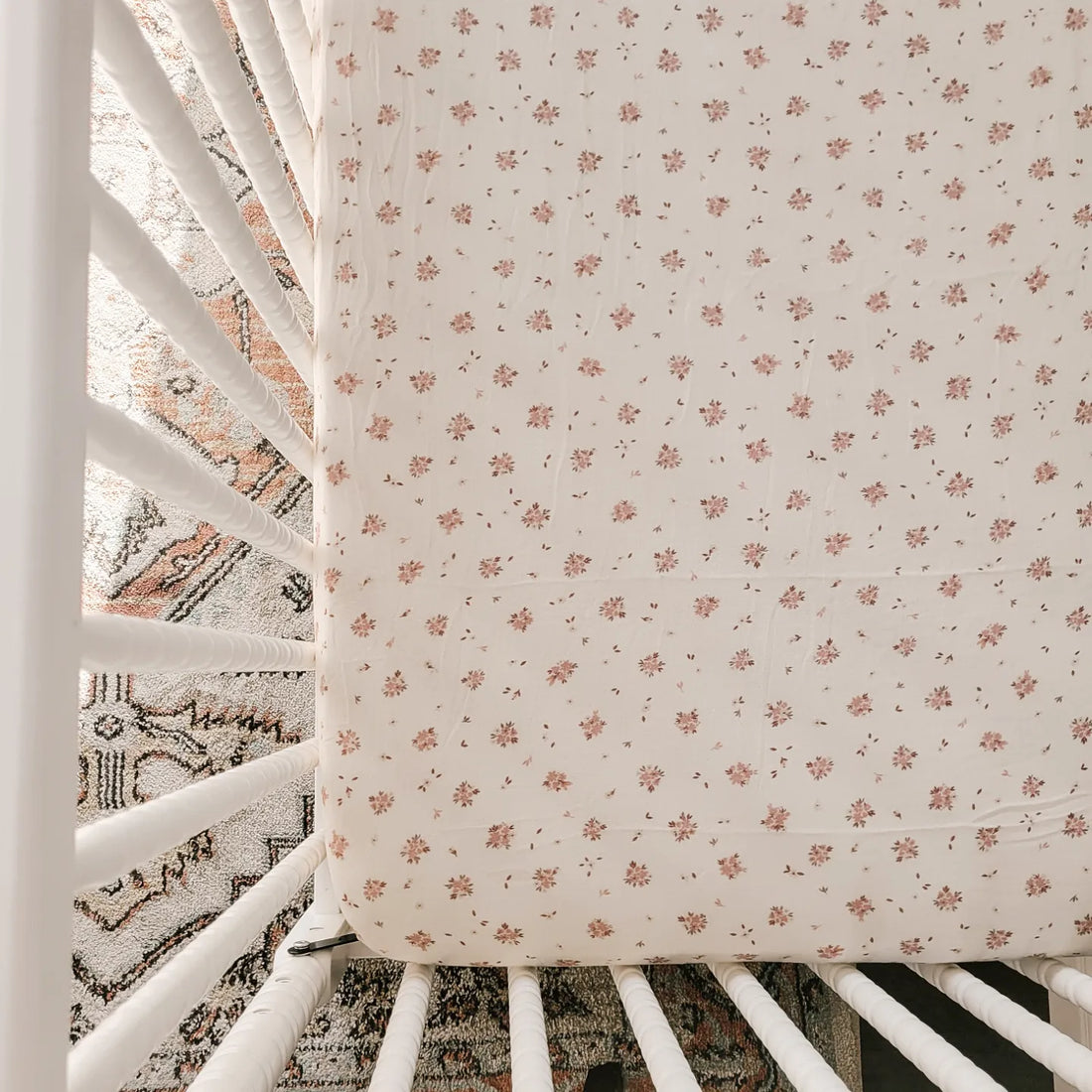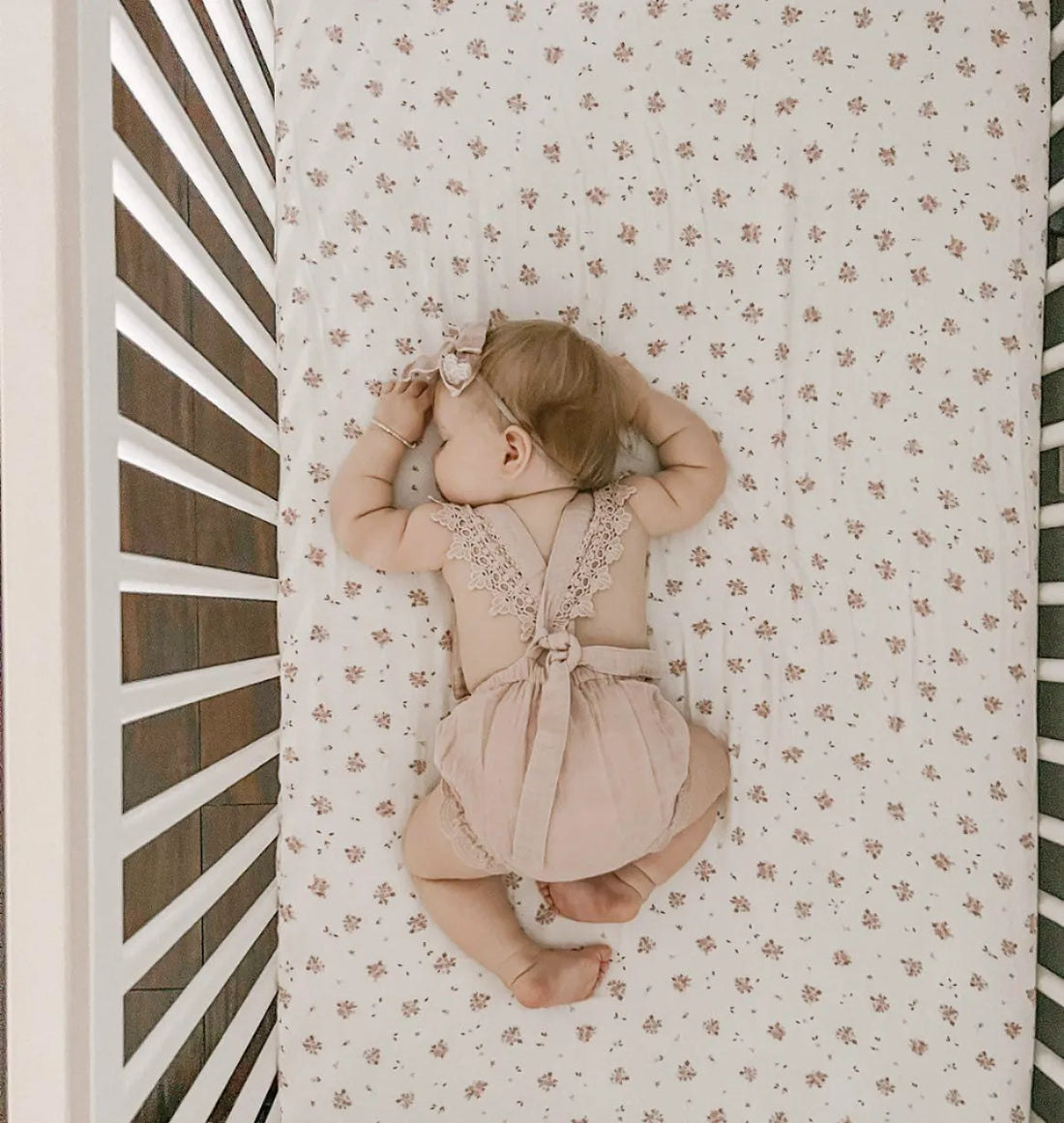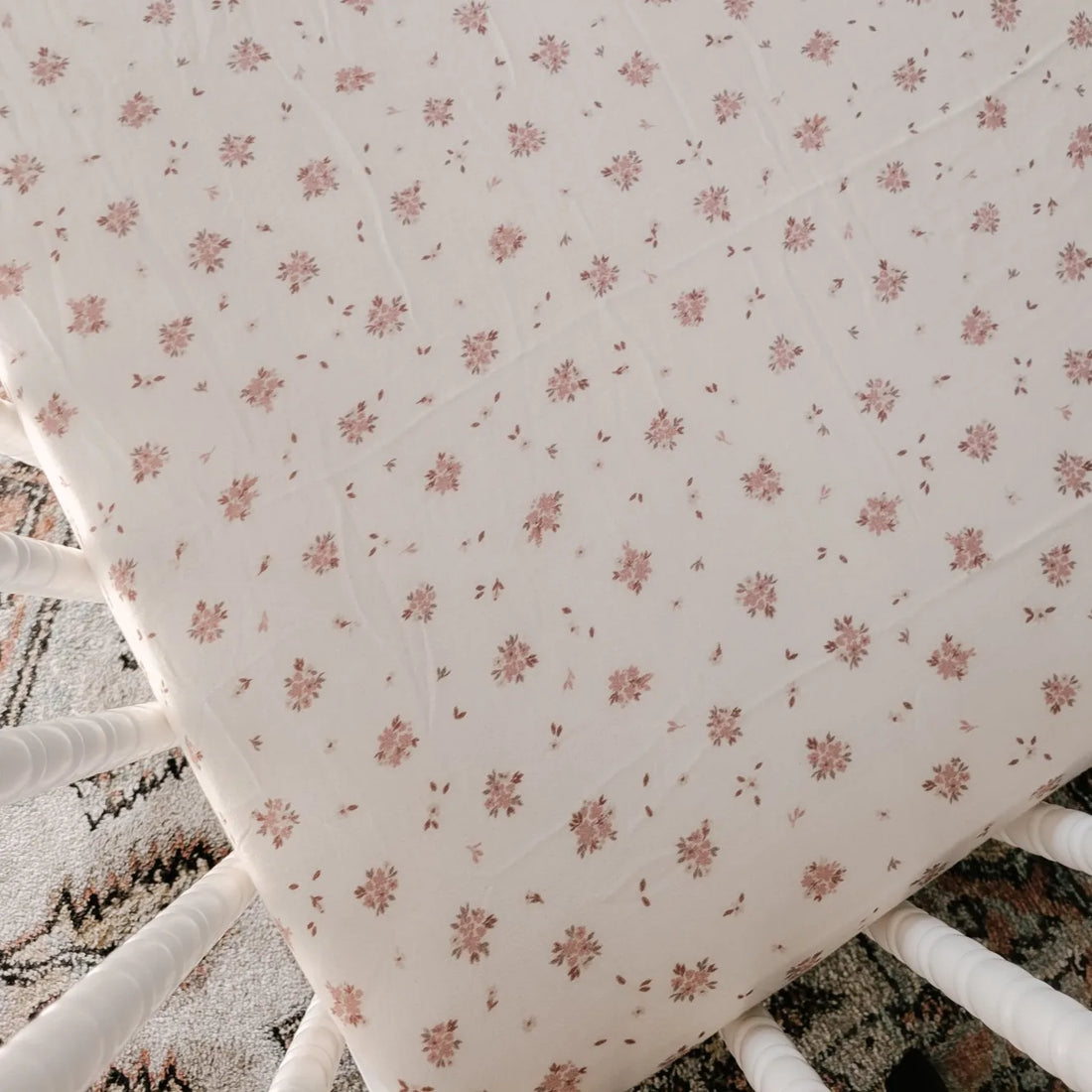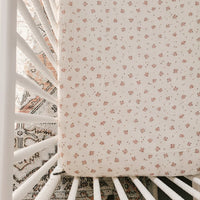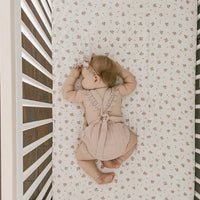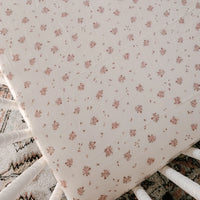 These sheets are made from the softest muslin making for a comfortable night's sleep for your little ones. White background with sage leaves
These are fitted sheets that fit standard crib and toddler beds.
Because these were produced by a different manufacturer, the print is slightly darker than the Evie Floral gauze blankets.
MATERIAL
Bamboo/Cotton Muslin
SIZE
52 x 28 with a deep 9in corner for a snug fit that won't come loose
COLOUR
Sage Leaves places on a white background. Cotton lace trim can be added for a dainty detail.

CARE
Wash on a cold, gentle cycle. Tumble dry low for the pillowy, crinkle texture that you get from 6 layer gauze blankets.
Some fraying of the lace can occur after washing and is normal. Trim loose strands if this occurs.
DISCLAIMER
Crib sheets MUST be fitted snuggly to prevent suffocation. The American Academy of Pediatrics recommends that your child be placed on a firm mattress with a well fitted sheet with no other items in the crib. We are not responsible for any incidents.