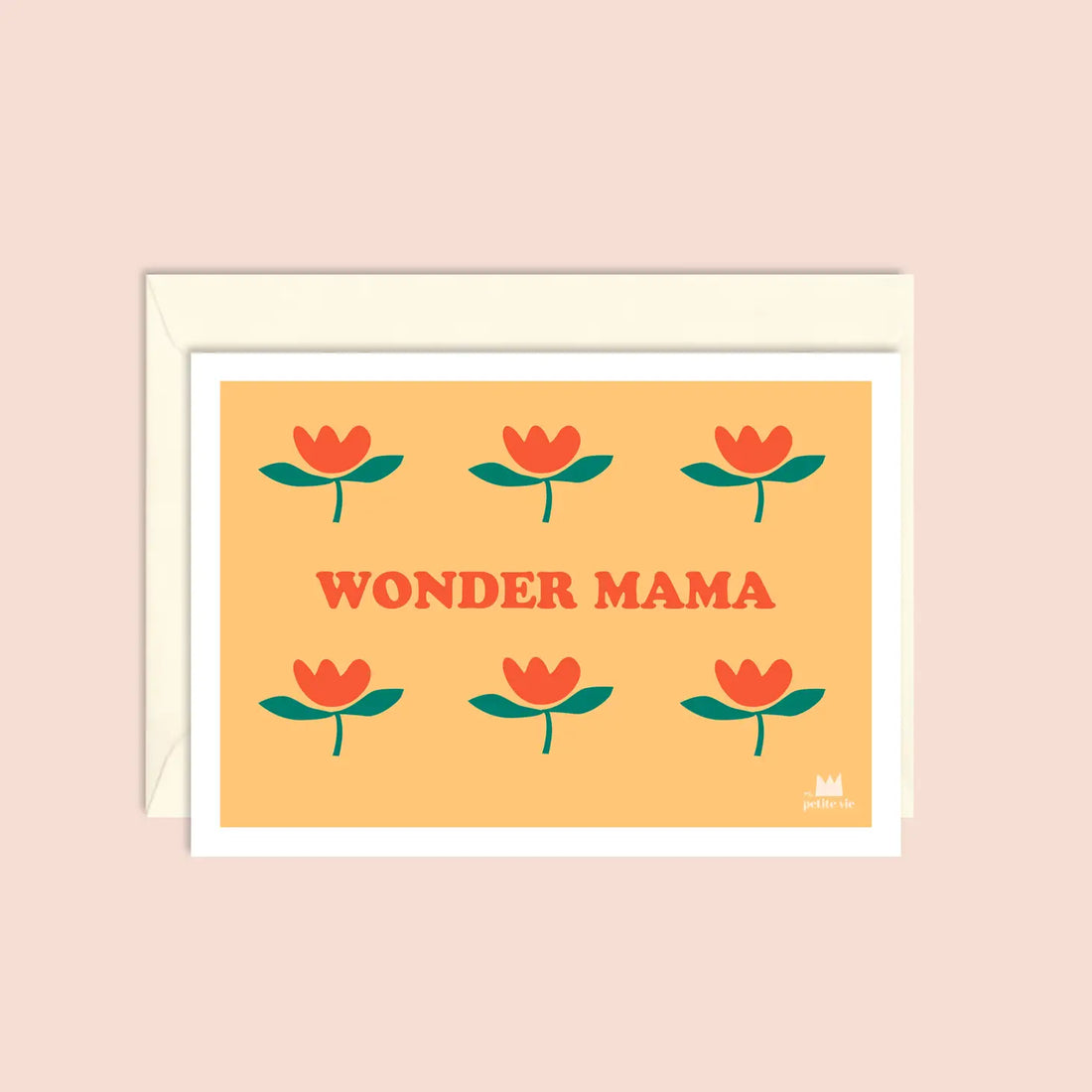 Greeting Card | Wonder Mama
Armed with her ultra-powerful brain and her flawless multitasking ability, Wonder Mama is always on top when it comes to tears and overflowing diapers! She is beautiful, smart, strong, and has the most comforting arms in the world! It is unique and it may be an opportunity to tell her with our pretty card.

Card sold packed with its colorful envelope.
Products are designed and printed in Ma Petite Vie workshop in Roubaix in Hauts-de-France.
Details
Made in France
Dimensions: 10 x 15 x 0.1 cm (3.9″ x 5.9″ x 0″)
Weight: 5 g (0.2 oz)
Eco-friendly information

Packaging: Recyclable
Product Materials: Biodegradable
Production: Sustainably sourced