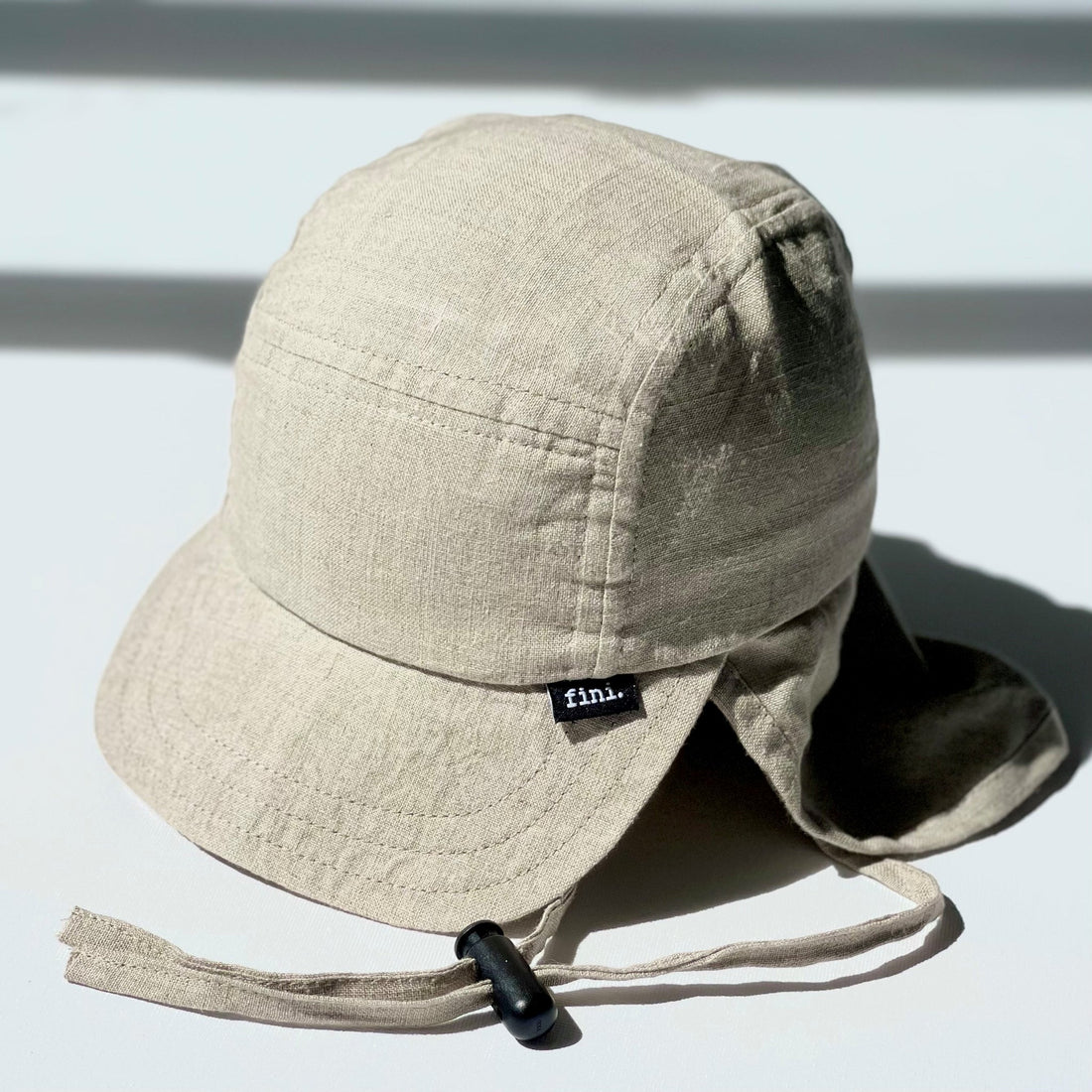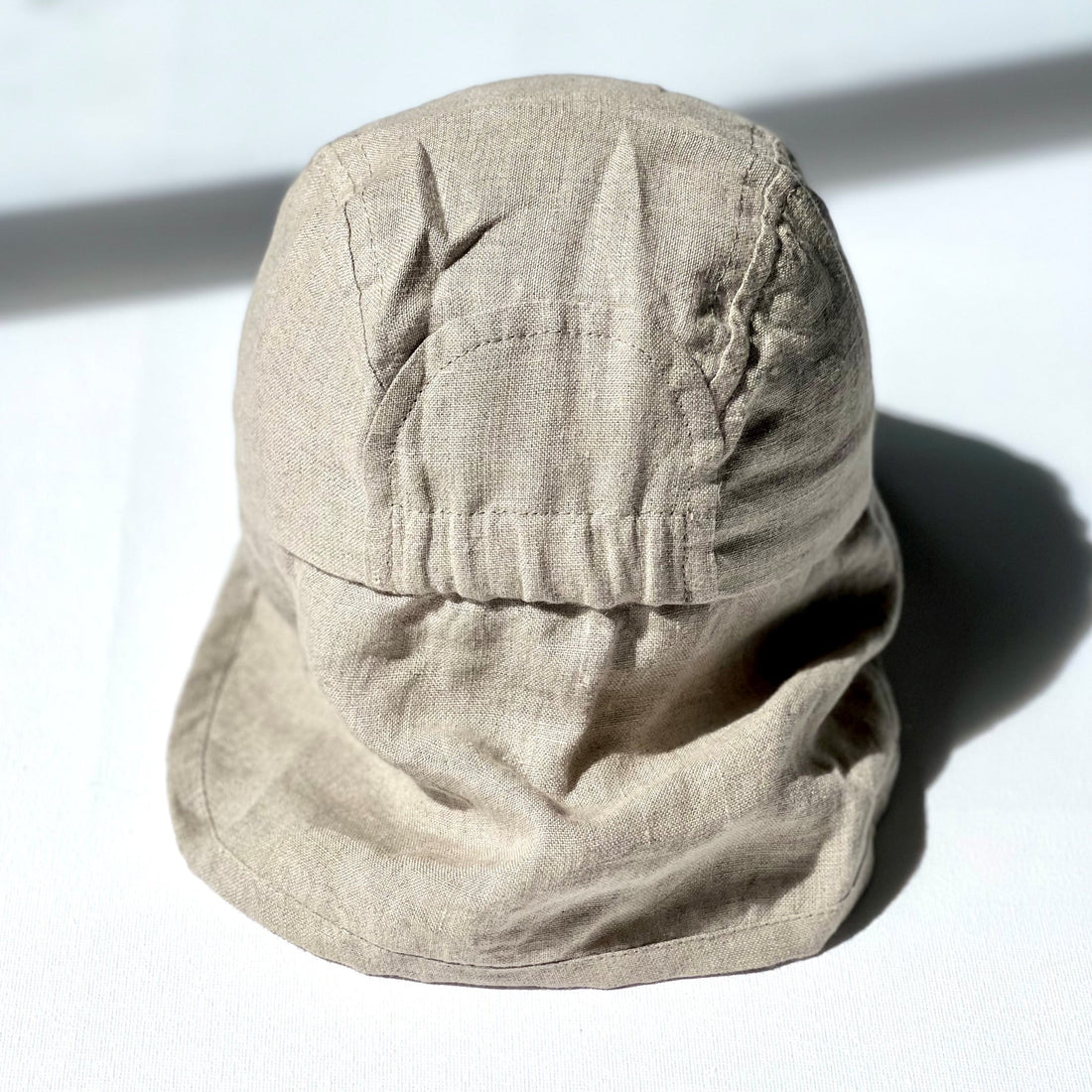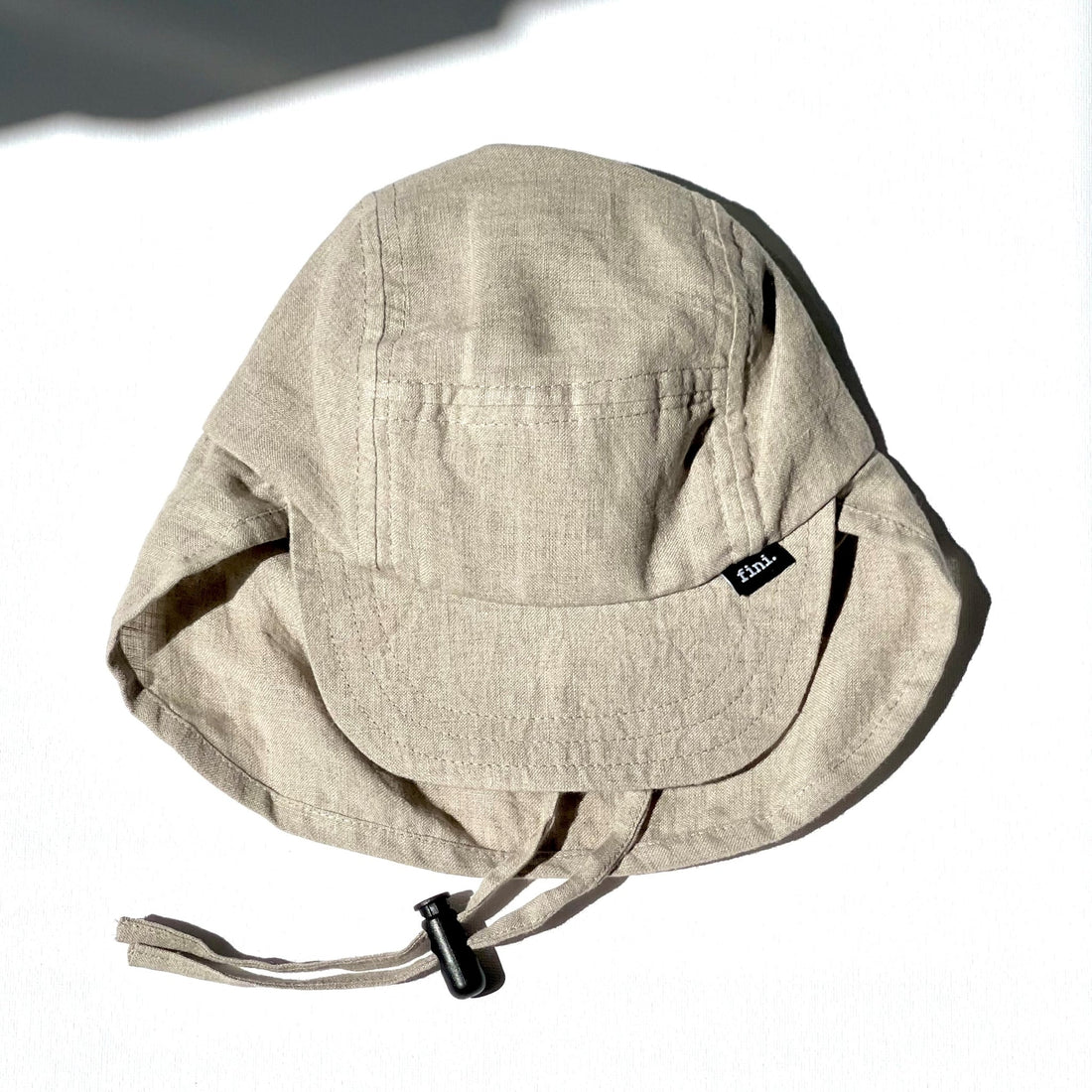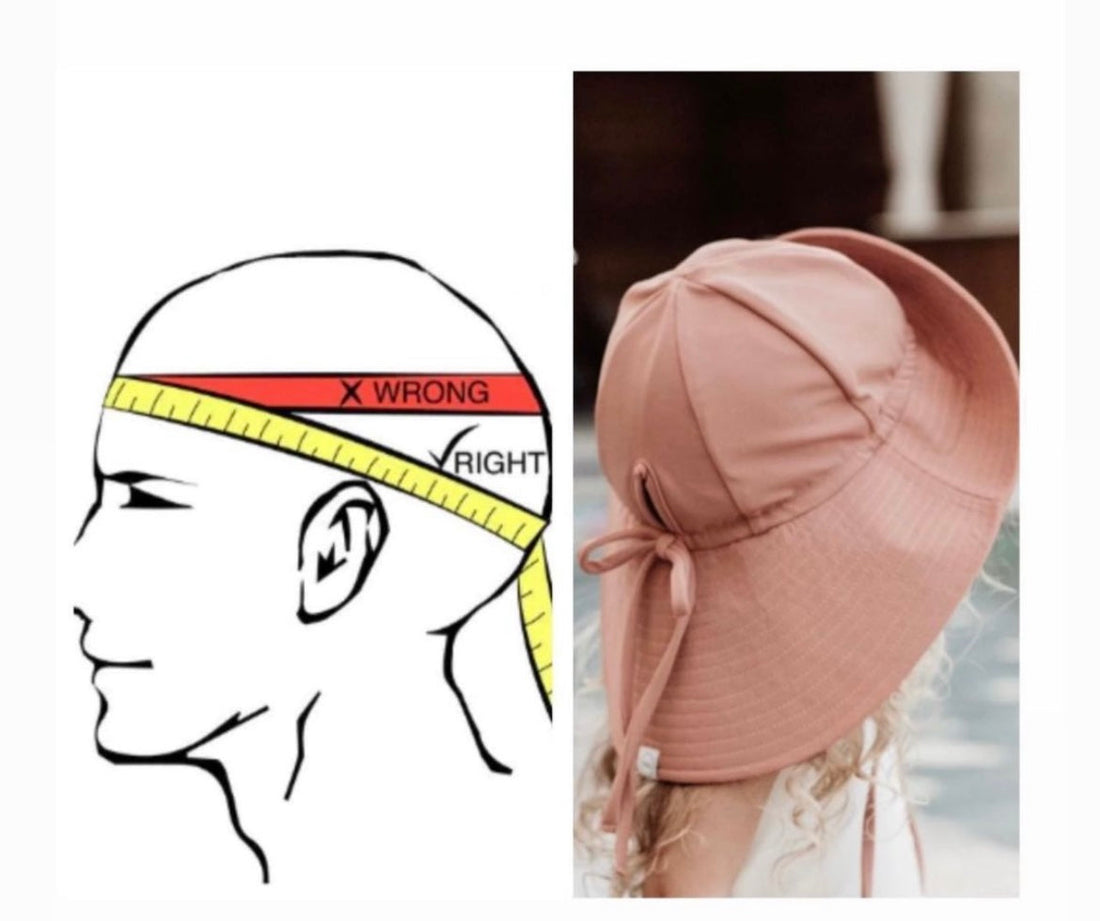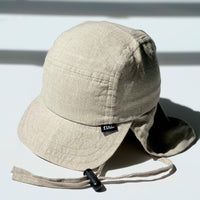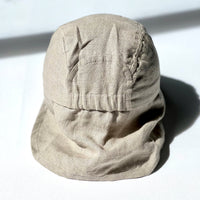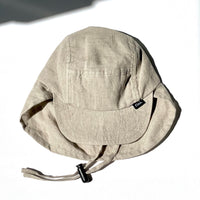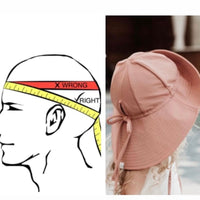 Legionnaire Hat | Natural Linen
The Fini. Legionnaire Hats are designed for the itty bitty's needing protection from the sun in style. 

Elastic in the back, ensuring softness in the back of the hat to lie down on but still providing the feature of a little stretch.Chin strap with toggle, to keep secured on the head. Wide hat peak for extra face coverage.Made from 100% Linen with 100% Linen interior lining in the crown. Single layer 100% Linen neck fabric.Unisex design.Offered in a range of sizes!
When style & practical collide.  Completion for the stylish bebe, fini. 
SIZE GUIDE
Extra Small : approx. 40-42cm circumference + 11cm neck fabric : suggested age newborn
Small : approx. 44-46cm circumference + 12cm neck fabric : suggested age up to 10 months 
Medium : approx. 48-50cm circumference + 13cm neck fabric : suggested age 1- 2 years 
Large : approx. 52-54cm circumference + 14cm neck fabric : suggested age 2- 3 years 
Extra Large : approx. 55-57cm circumference + 15cm neck fabric : suggested age 4-6 years 
*Note: age is a suggestion only. 
It is always suggested that you purchase the legionnaire hat size with a maximum circumference approx. 1cm or more larger than the head circumference that you are buying for!  
CARE INSTRUCTIONS
Spot clean is recommended.
If you need to wash, a gentle hand wash in cold water is suggested. 
Lay on flat surface to dry. 
Can be pressed (hat peak included) using a warm iron with a protective layer between the hat & iron.
Do not soak.