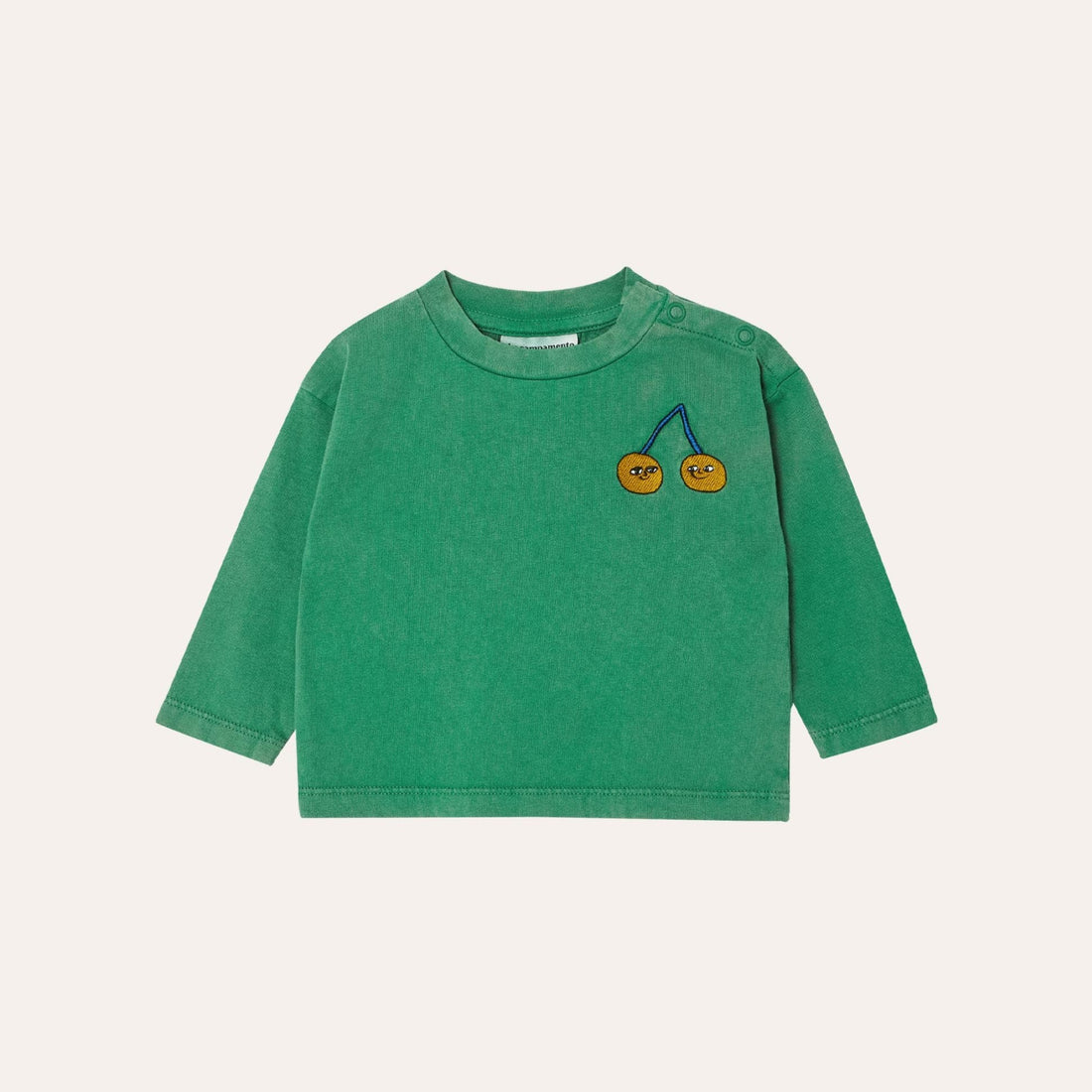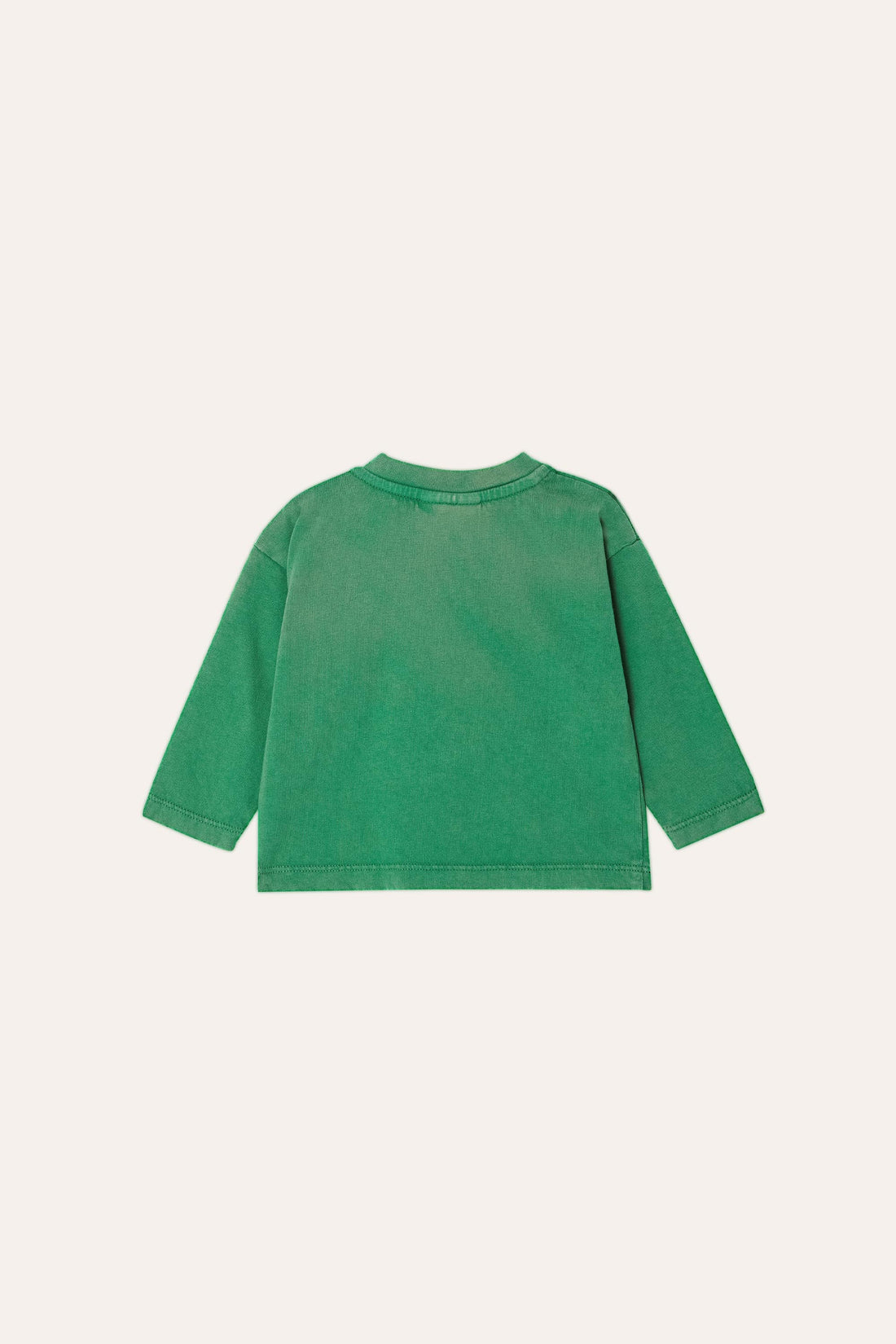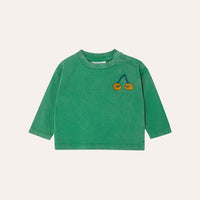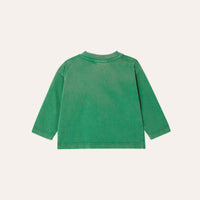 Baby Long Sleeve T-Shirt | Embroidered Cherry
With an oversized style and made with a soft cotton quality, this t-shirt features an embroidery of a pair of cherries smiling. It also have a heavy wash that gets a unique shade of green and makes each garment special.
Long sleeves, rounded neck and snaps in shoulder for more comfort.