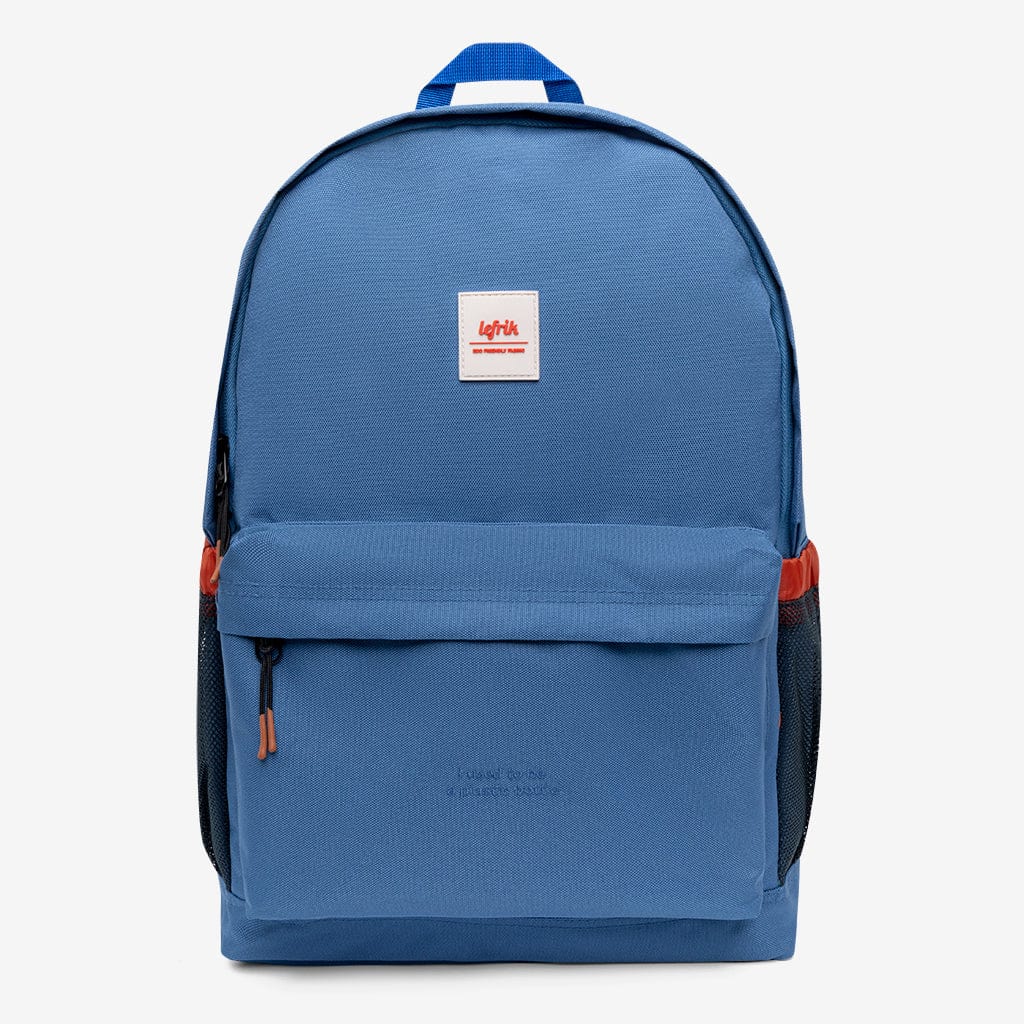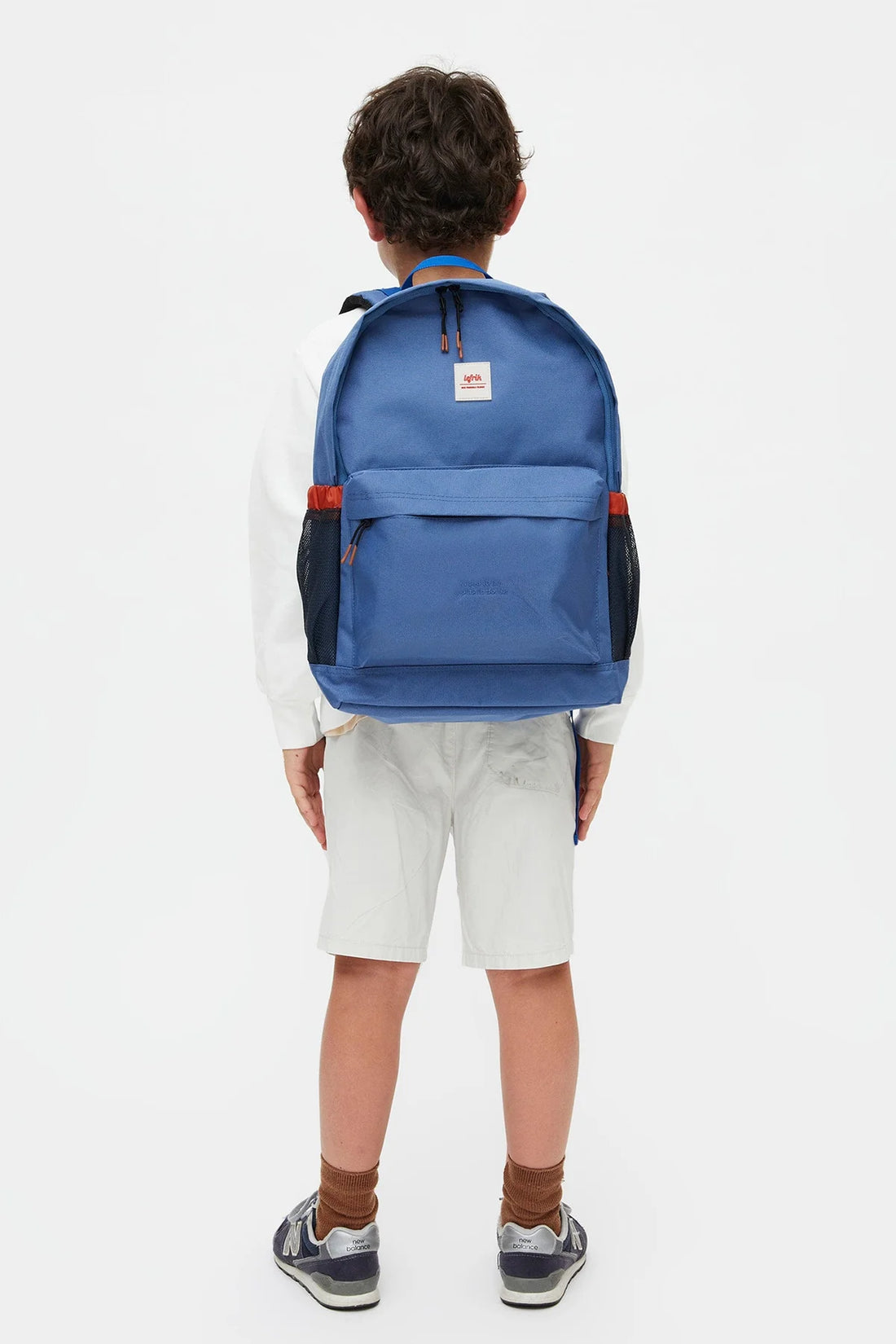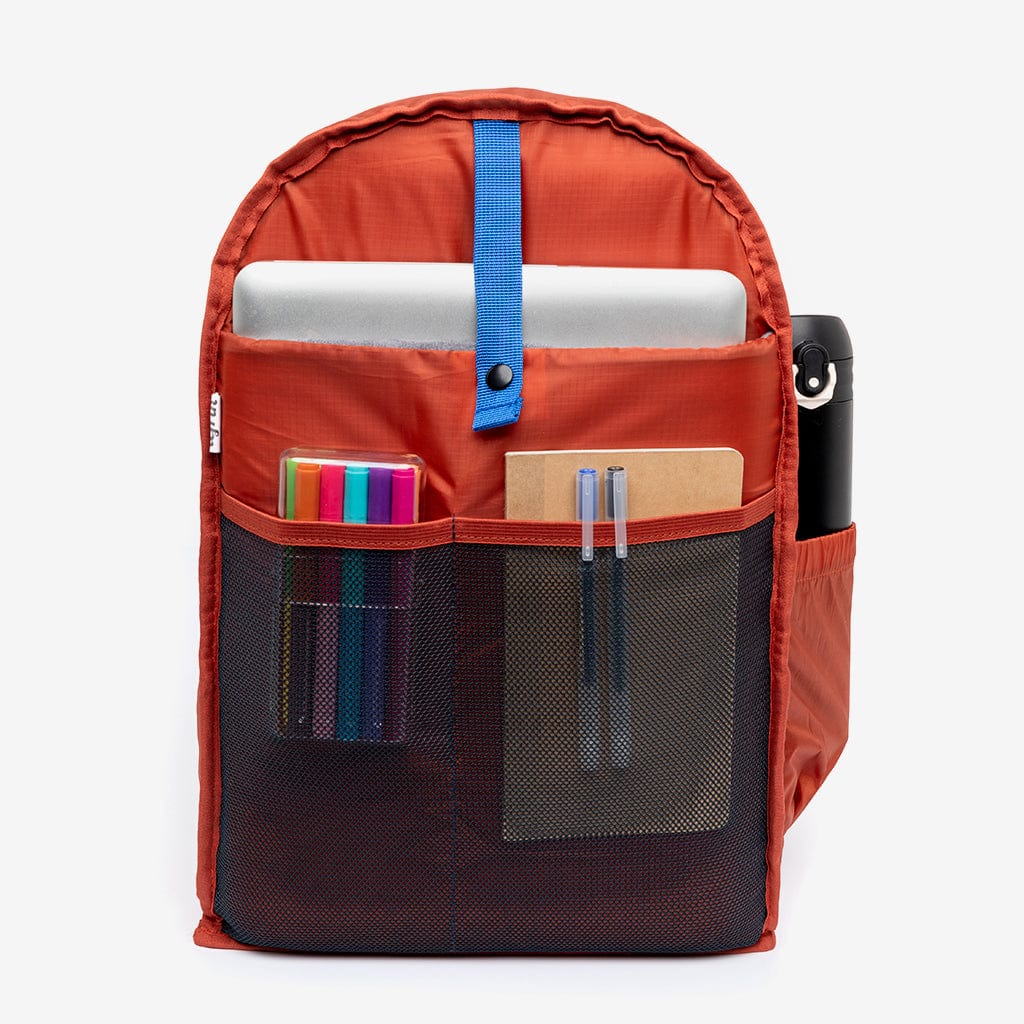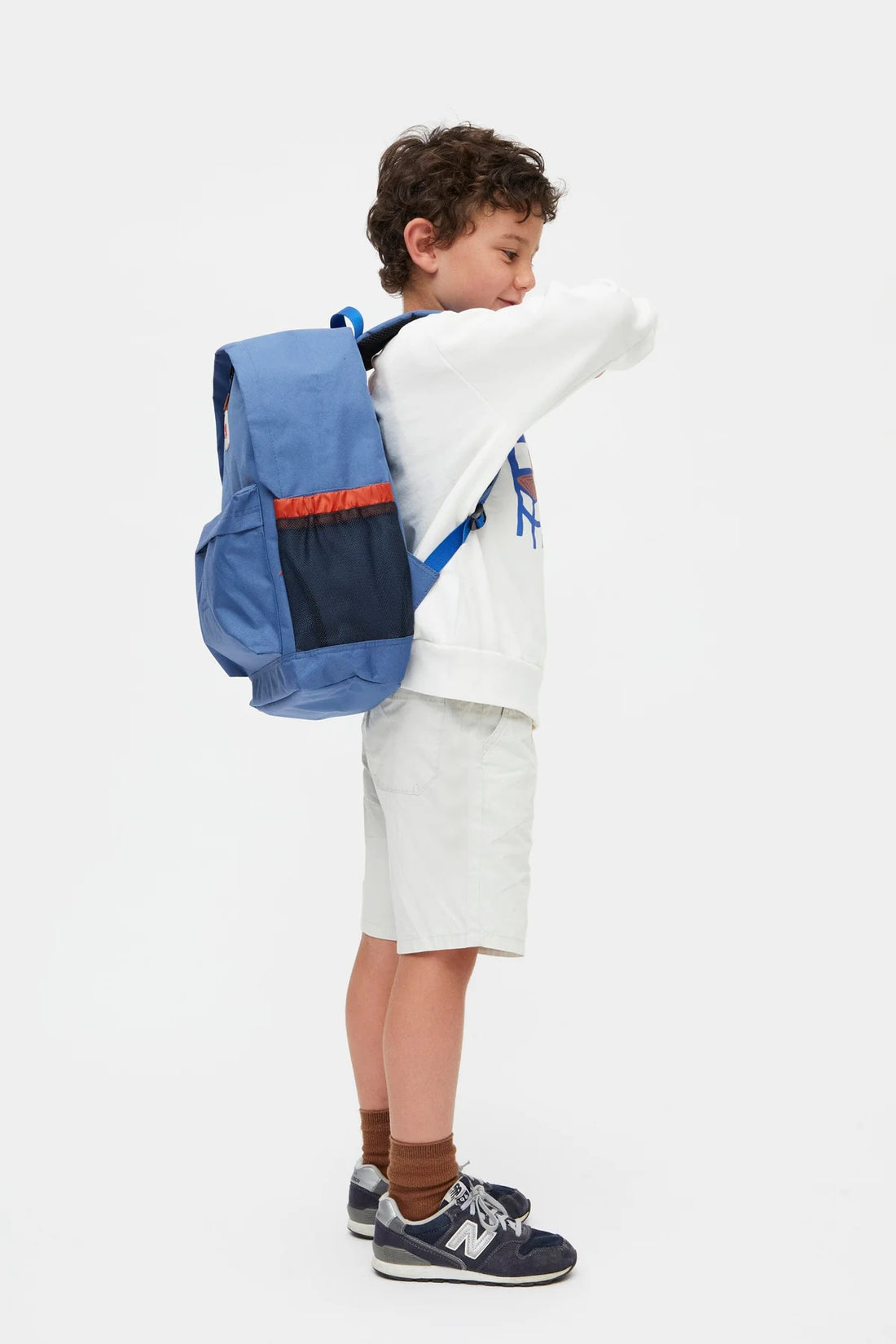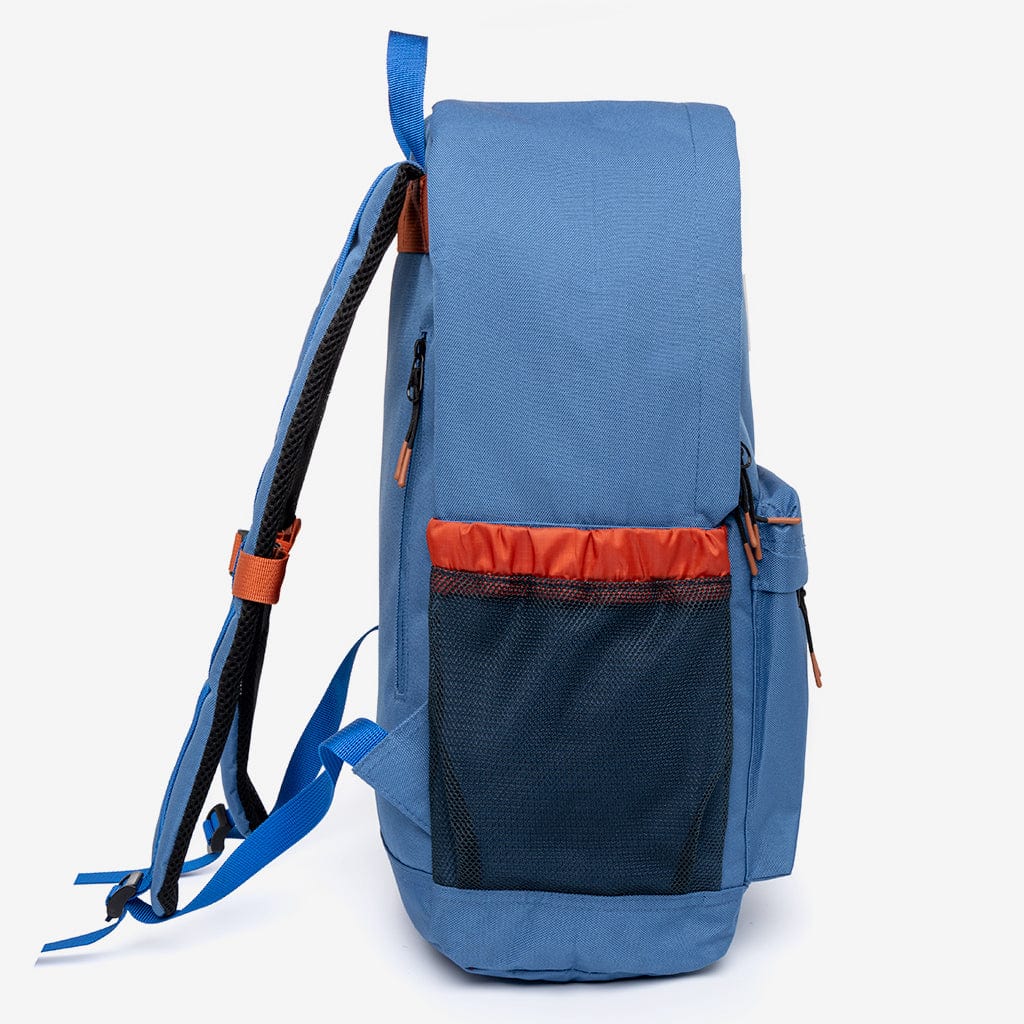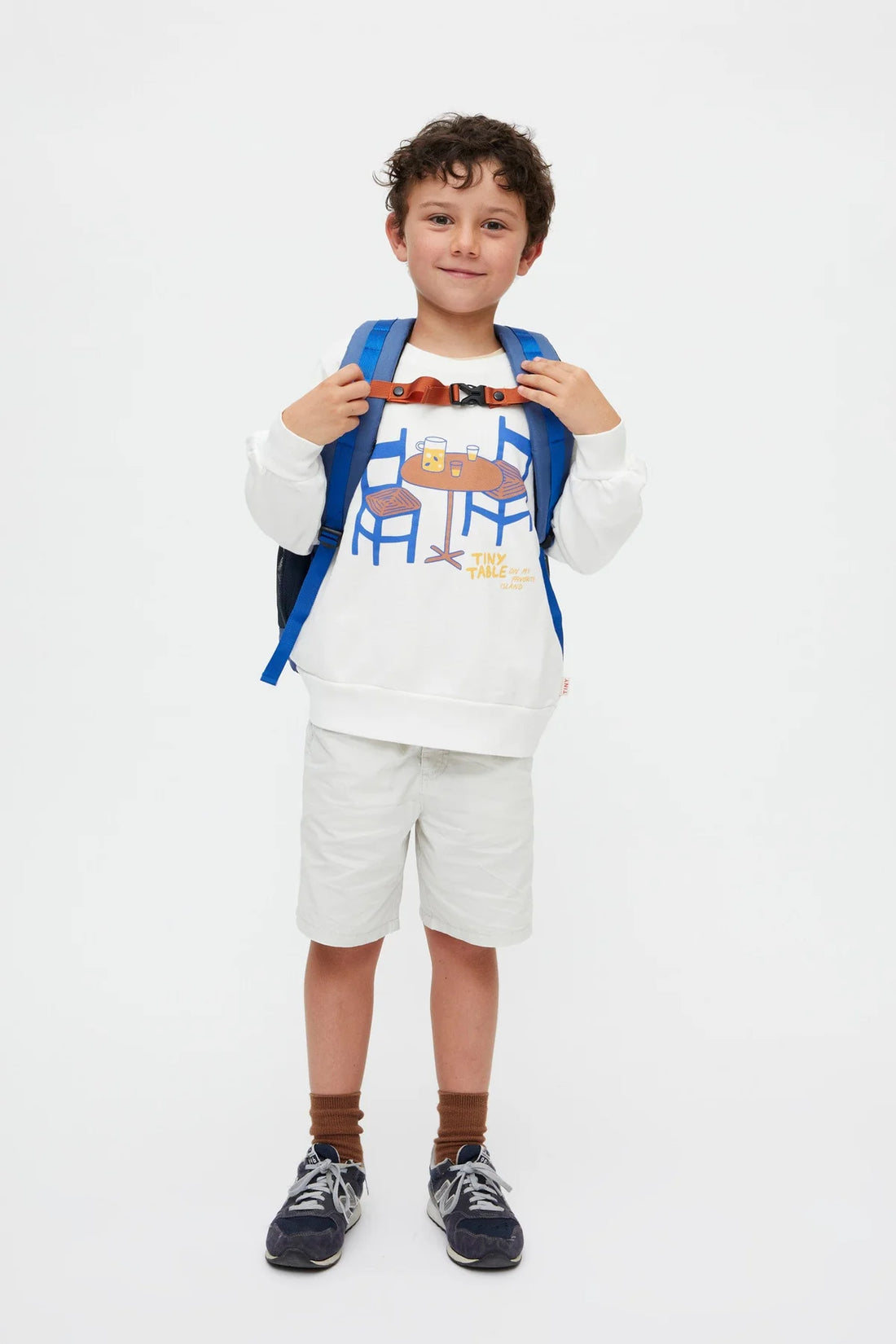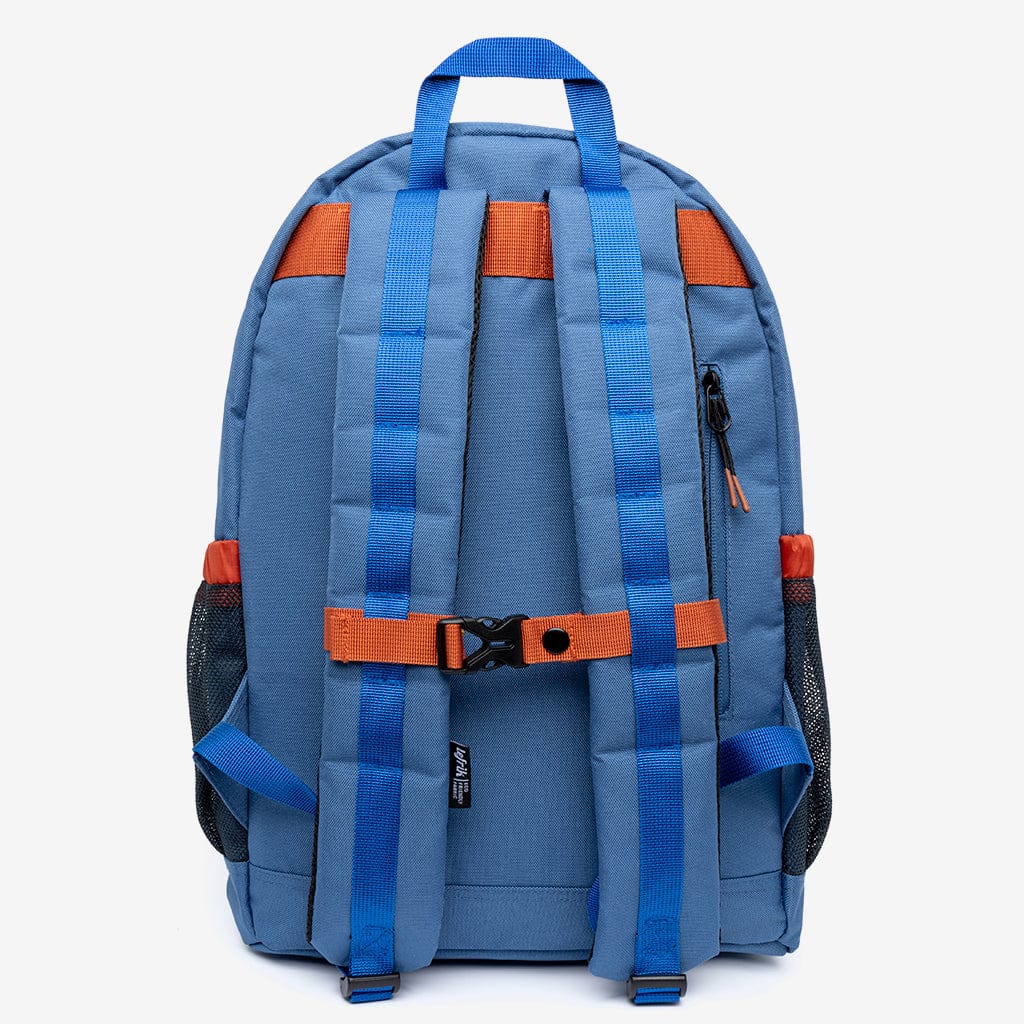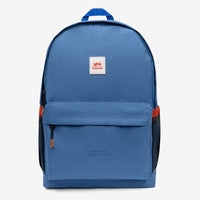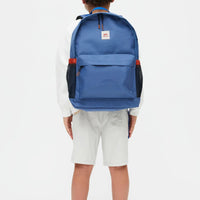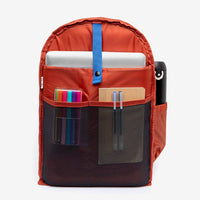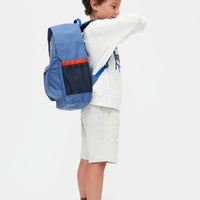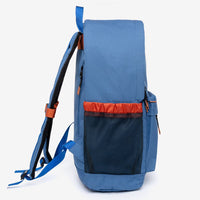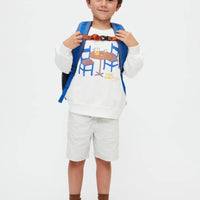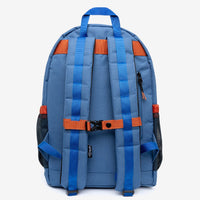 Monday Kids Backpack | Ink
Suggested 5-8Y / Kindergarten - Grade 2
A modern take on the classic school bag. Oval silhouette with large front pocket and side compartments with extra space. Spacious interior features padded space for laptops and other devices up to 15.6", multiple organizers for small items and a special bottle pocket.
Back security pocket. Padded straps with breathable fabric for comfort and removable chest strap to ease the weight on your back.
Pack comes with a compact case in a cylindrical silhouette for everyday use. Zip closure and cotton side strap for comfortable carrying.
Dimensions: 42x28x16cm 
Weight: 388 gr 
Capacity: 18.5 L

MODEL AGE: 7 years old. 
Its OXFORD RPET fabric makes it lightweight, water resistant and vegan. Wash cold. Air dry.