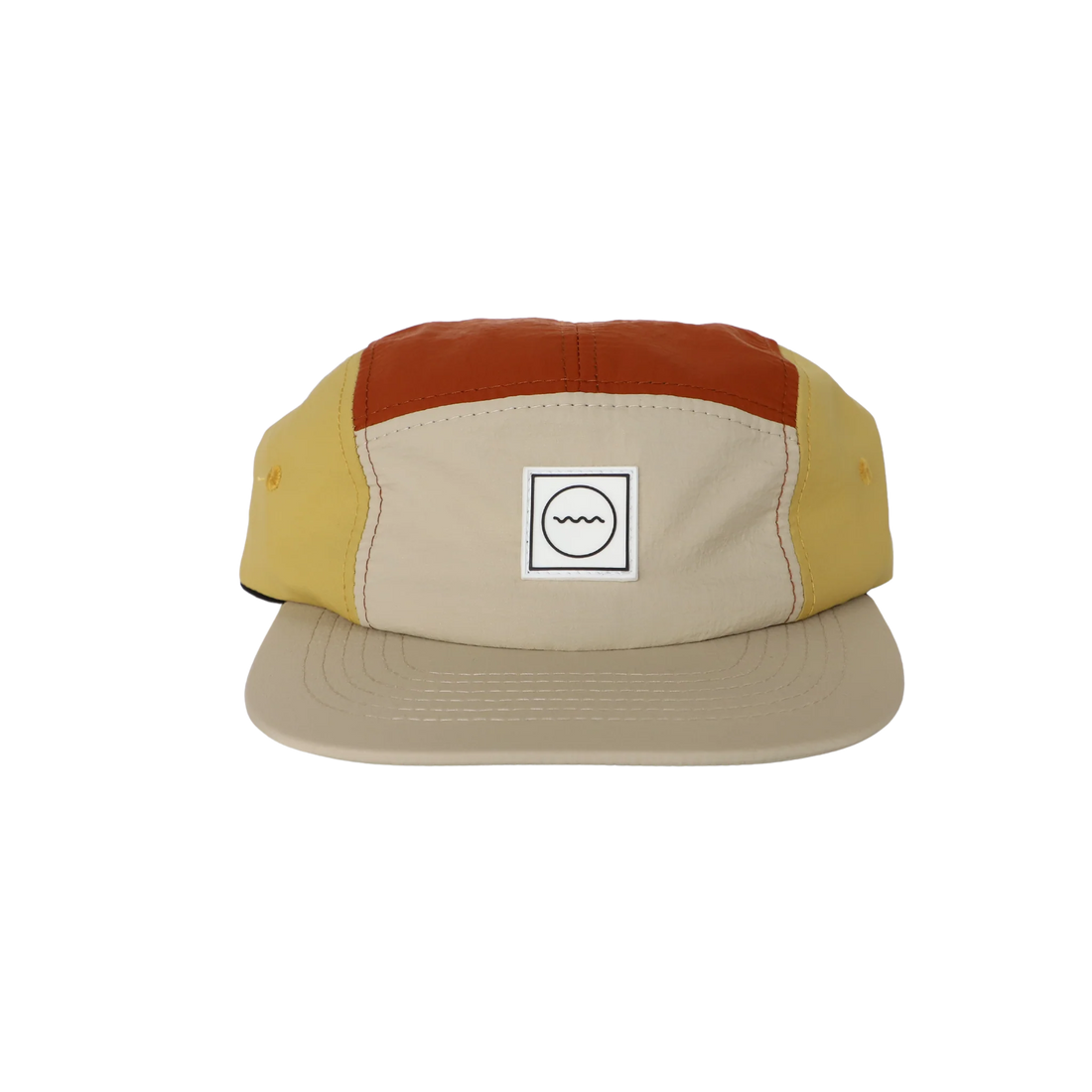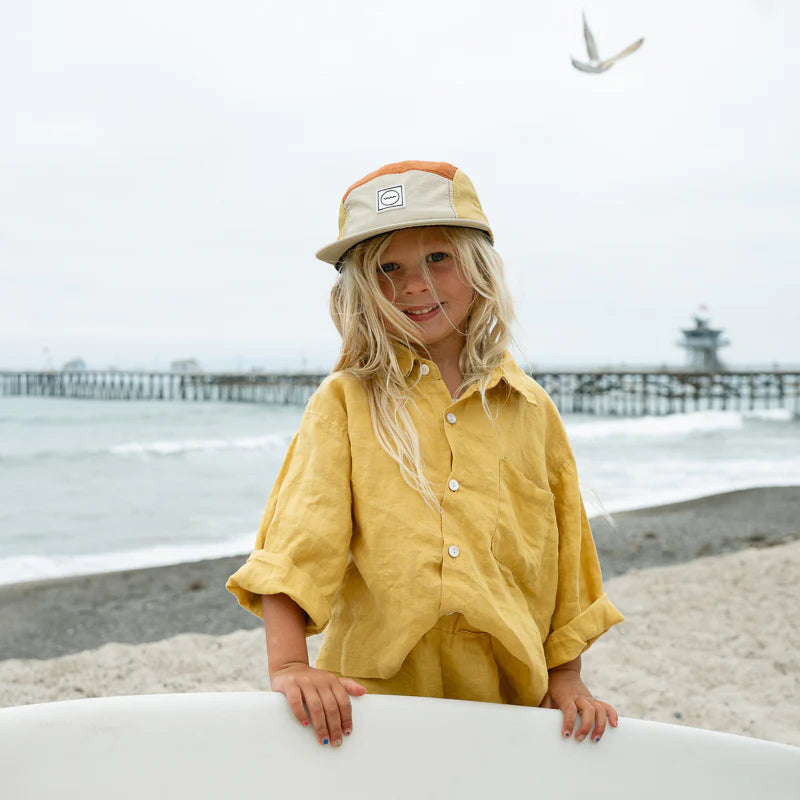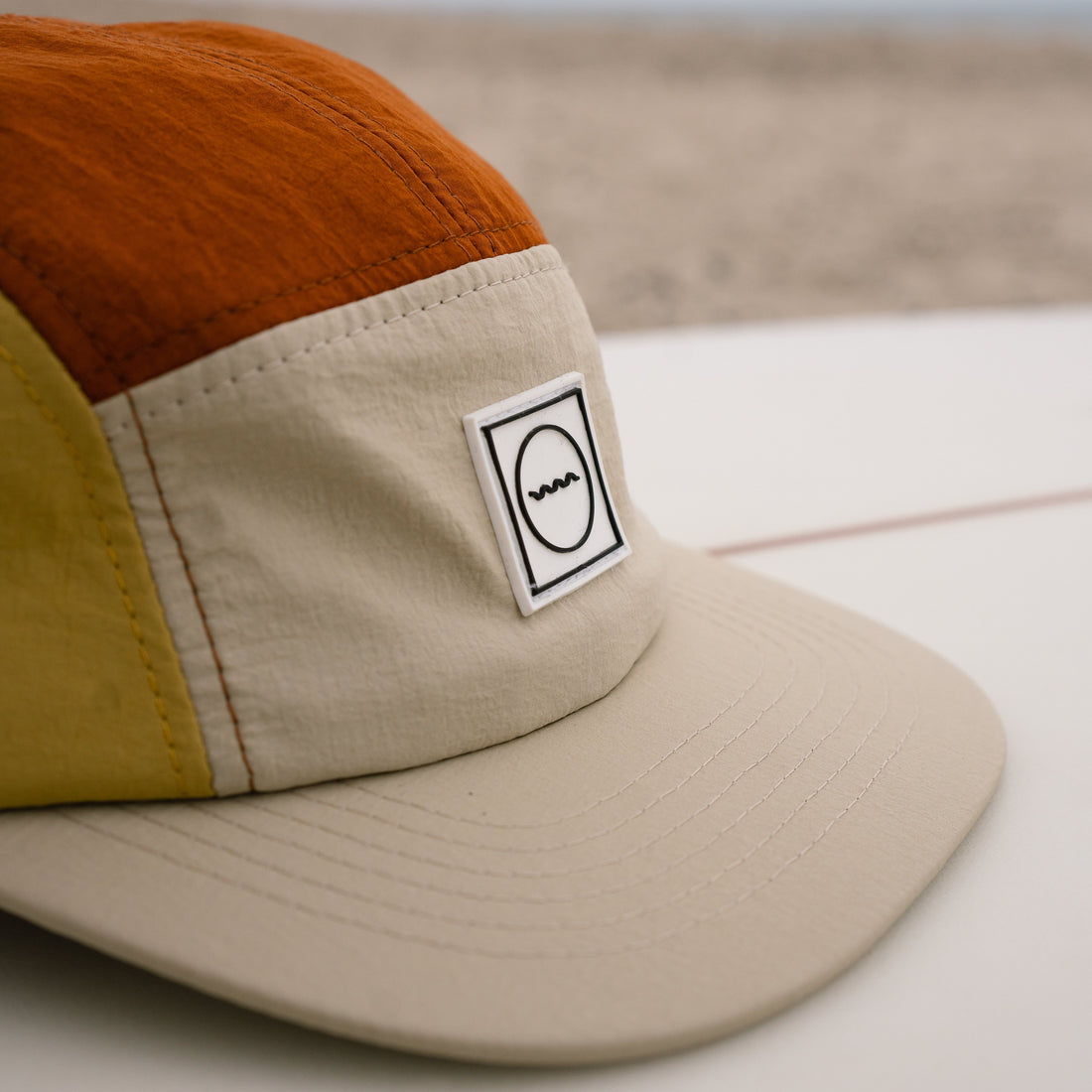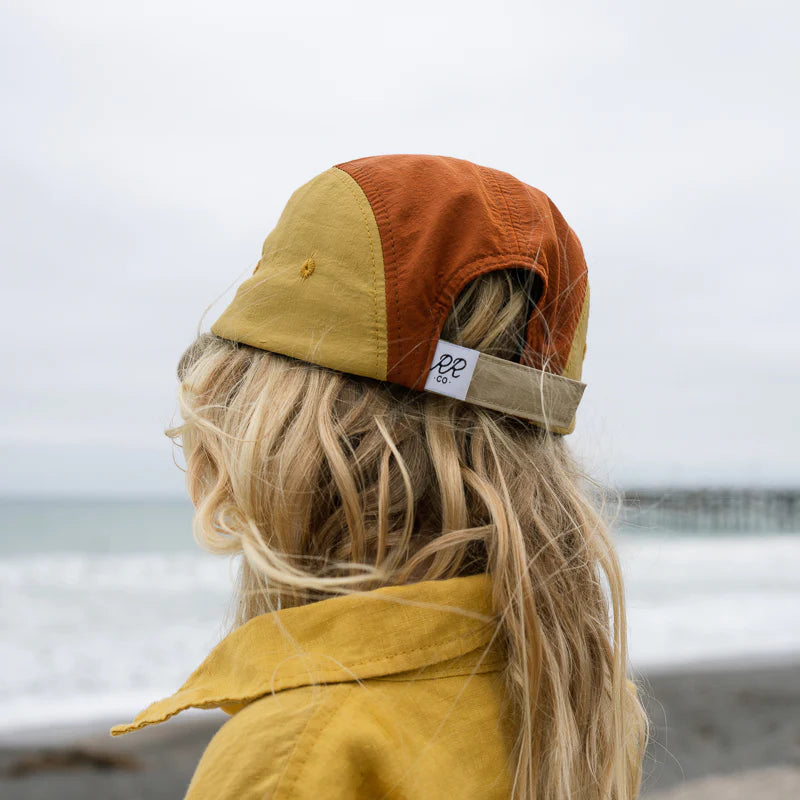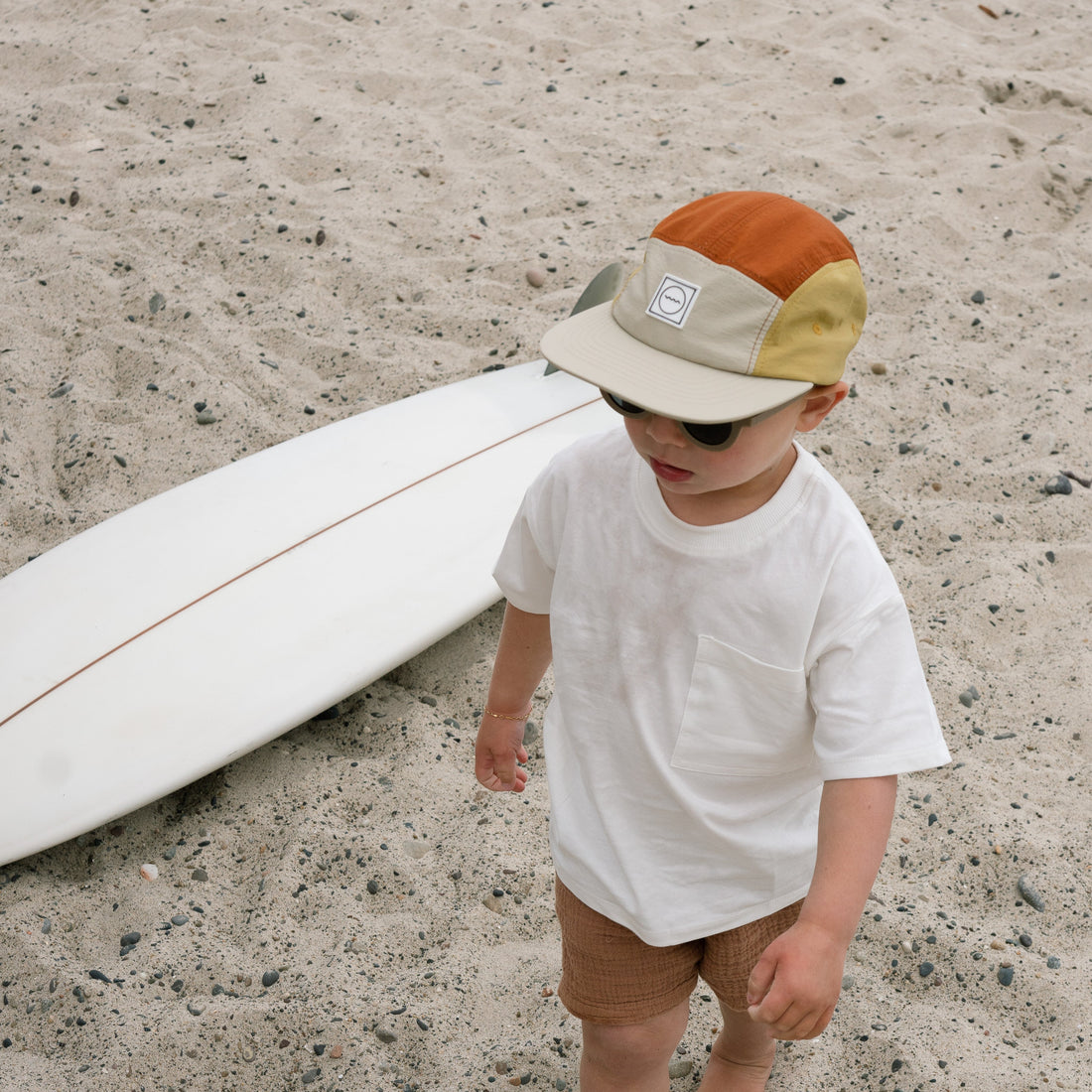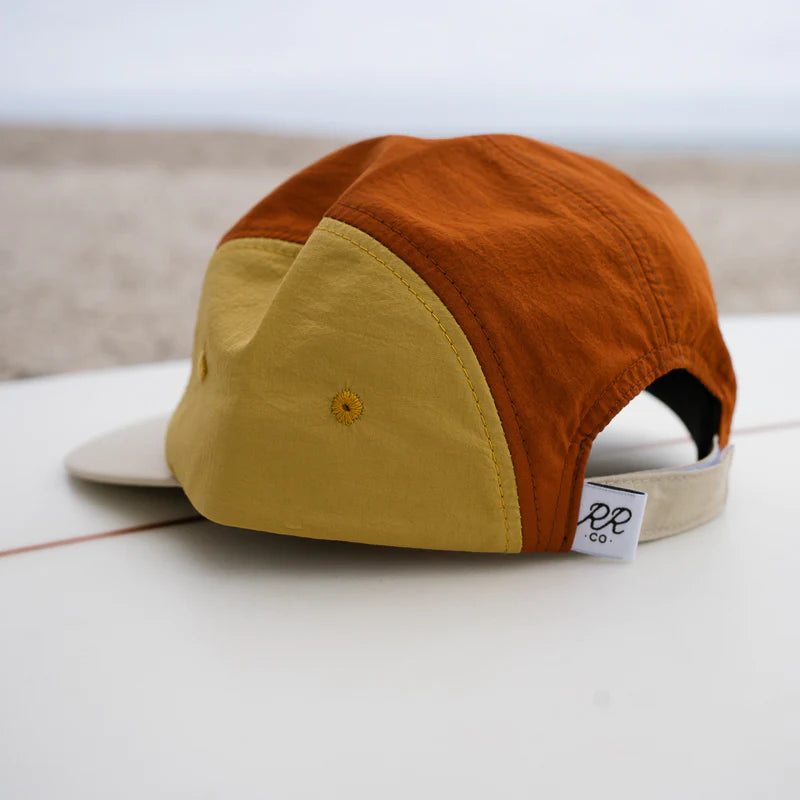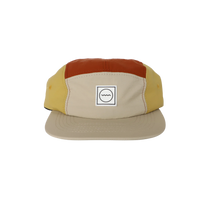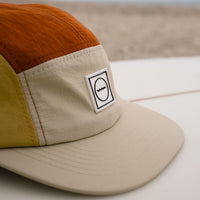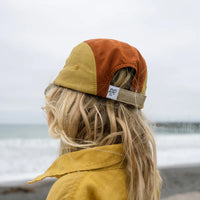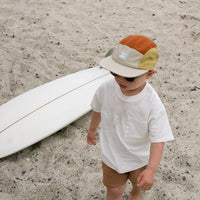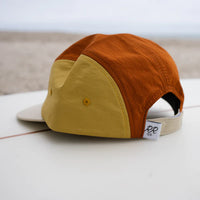 Nylon Five-Panel Hat | Sunrise
This color block hat is made of water resistant nylon in mustard yellow, burnt orange, and the perfect cream. It features a rubber patch, fabric eyelets on the side panels, and an adjustable velcro back.
SIZE GUIDE
Size 1 (50 cm): Designed to fit kids aged 9 to 36 months and measures 46 to 50 cm. Velcro is flush at 48 cm.
Size 2 (54 cm): Designed to fit kids aged 3 to 5 years and measures 50 to 54 cm. Velcro is flush at 52 cm.
Size 3 (56 cm): Designed to fit kids aged 6 to 10 years and measures 52 to 56 cm. Velcro is flush at 54 cm.
Our hats are made with an adjustable velcro back, but please note that head sizes vary.
If you're unsure of sizing and don't have a soft measuring tape, place a string/ribbon/shoelace around your or your child's head just above the ears and across the mid-forehead (where they would naturally wear a hat). You want the string to be held in place around the head firmly, but not super tight. Don't stress too much — remember, they're adjustable! From there, use a ruler or measuring tape to measure the string.
Another option is to measure the inside of a hat that already fits you or your child.
Please note that measurements are in cm.
We want your Rad River Co. purchase to last! In order to preserve the quality, we recommend caring for your hats using these guidelines.
01. Grab a clean towel or soft-bristled brush. A toothbrush works well.
02. Add a small amount of gentle soap and cold water to the towel or brush. Dish soap works well. Avoid hot water or soaps with bleach.
03. Gently scrub any stains or soiled areas.
04. Rinse quickly with cool water or wipe down with a wet, clean towel. Avoid fully submerging the hat unless it's waterproof.
05. Let air dry. Avoid drying in direct sunlight.