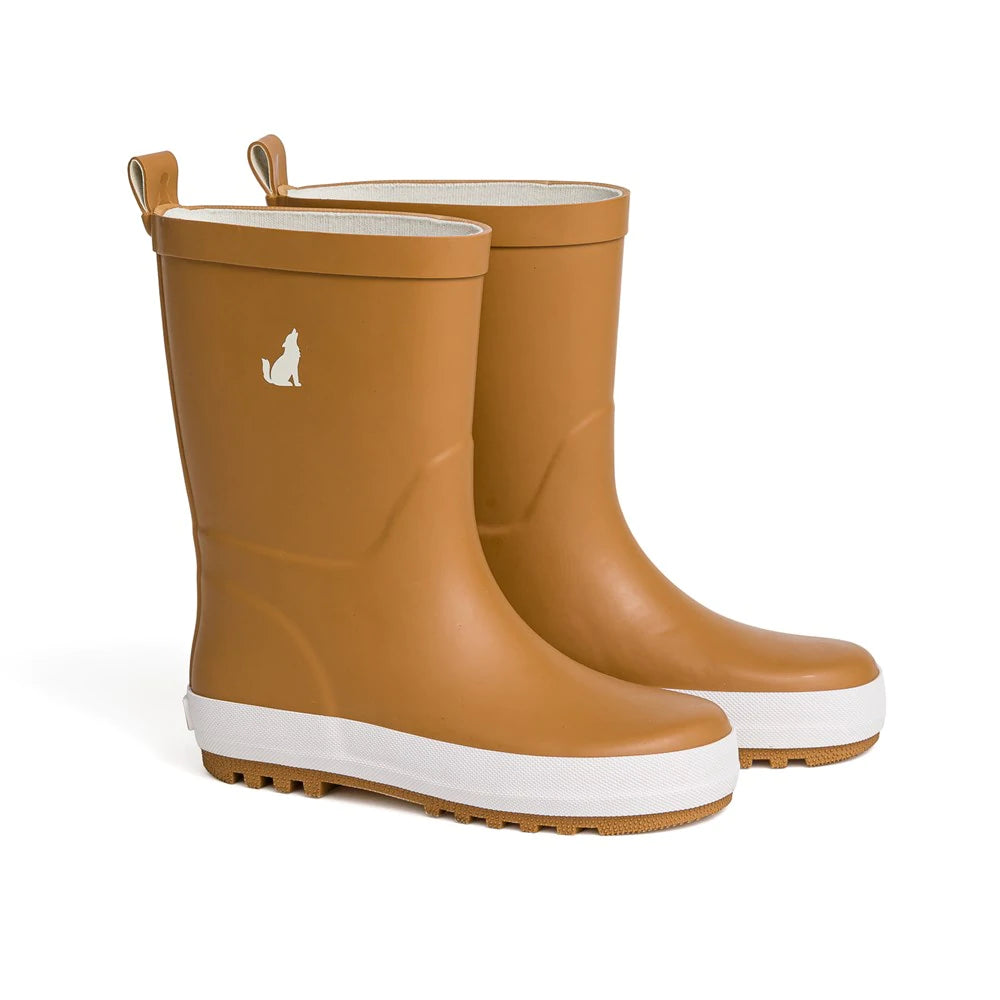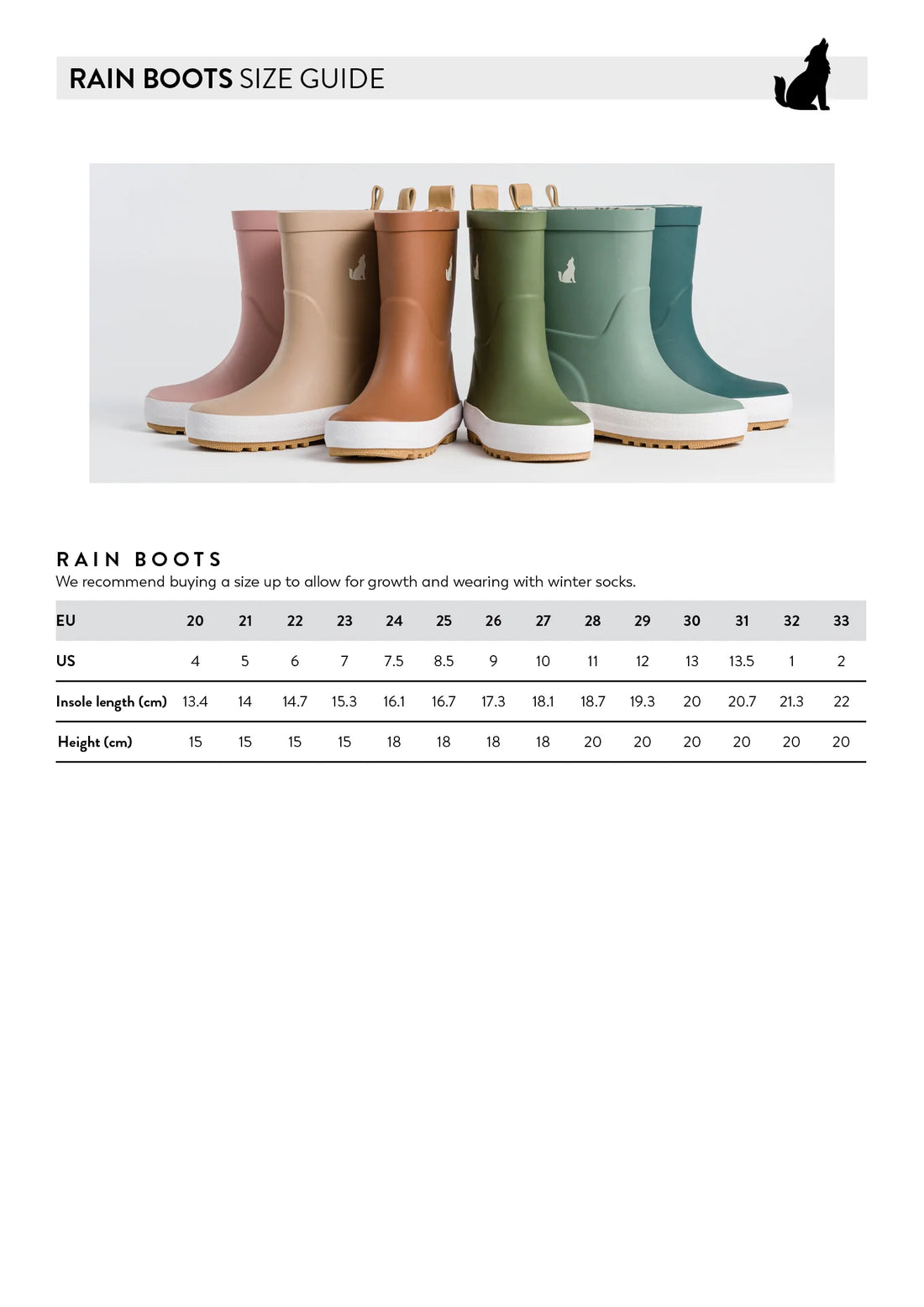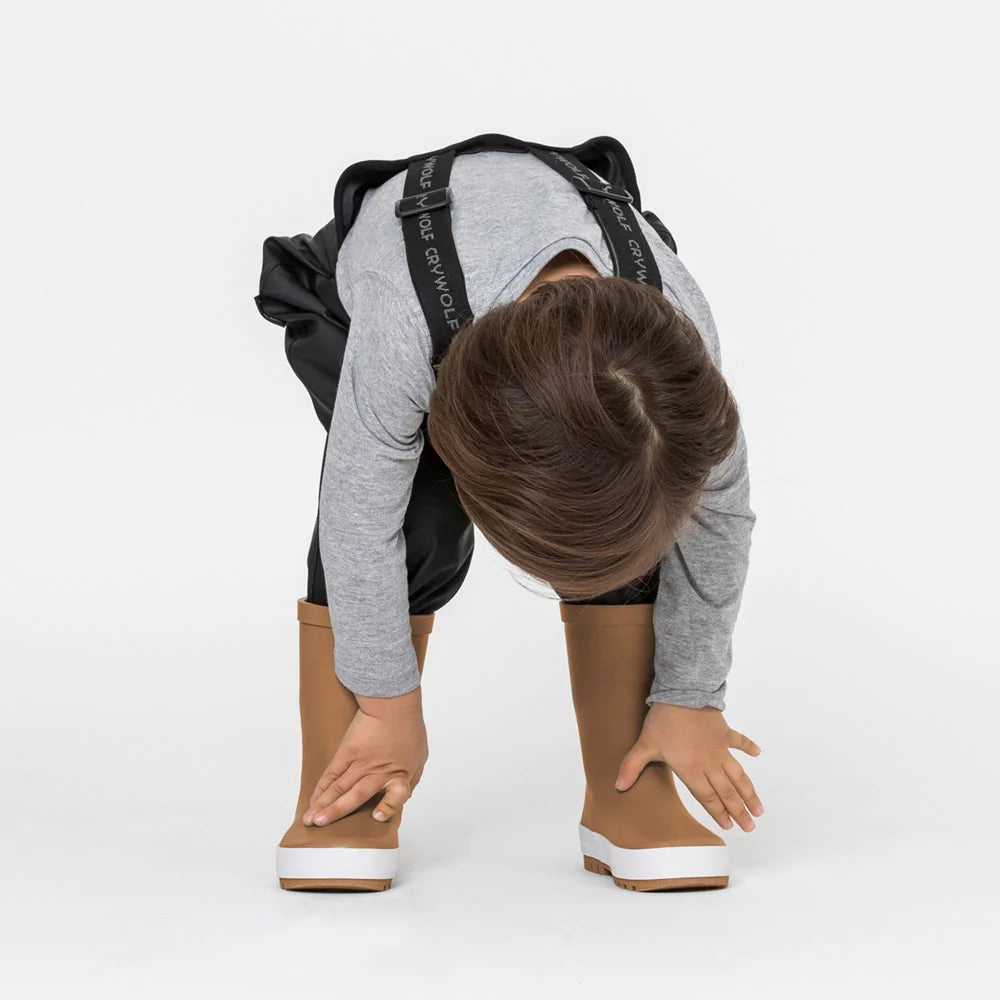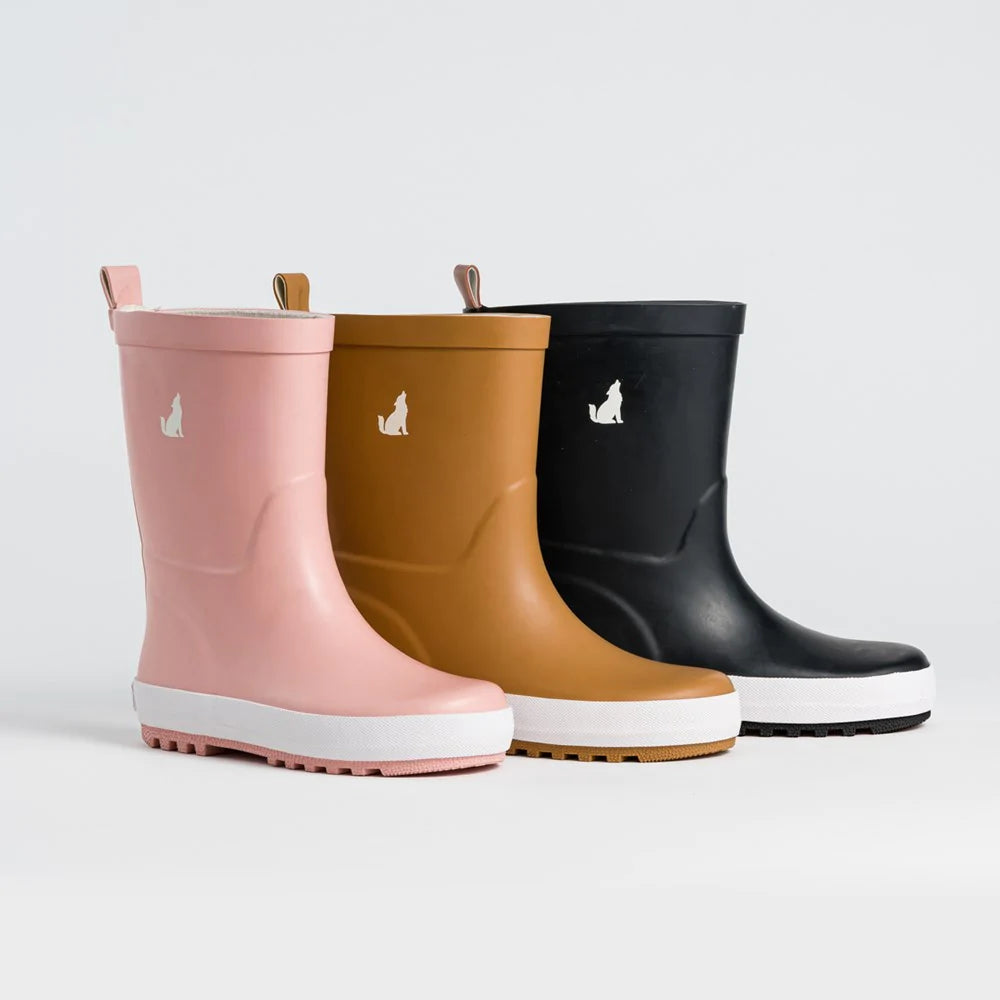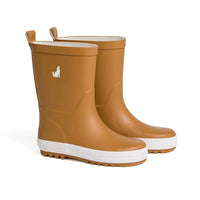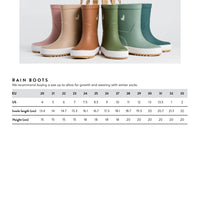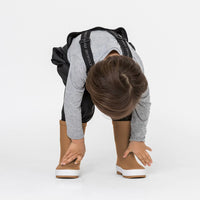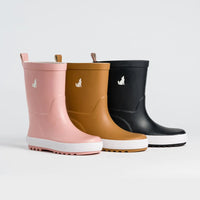 Perfect for outdoor adventures, Crywolf Rain Boots are lightweight, flexible for movement and are hand-formed using natural rubber. Each pair is waterproof, has been quality tested and now features reinforced panels, making the boots more hard-wearing than ever. Featuring a high-grip tread and a comfortable cotton lining, the Crywolf collection of children's rain boots is available in 3 popular colourways and are a rainy day essential.
Features:
+ Natural rubber
+ Waterproof tested
+ Hard-wearing with reinforced panels for durability
+ Lightweight and flexible
+ Cotton lined for comfort, with custom print
+ High-grip tread
+ Independently quality tested
+ Iconic box packaging
+ Matte finish
+ Designed and tested in New Zealand
Sizing:
Available in 14 sizes from EU20 to EU33.
We recommend buying a size up to allow for growth and wearing winter socks.
See measurements in photos.