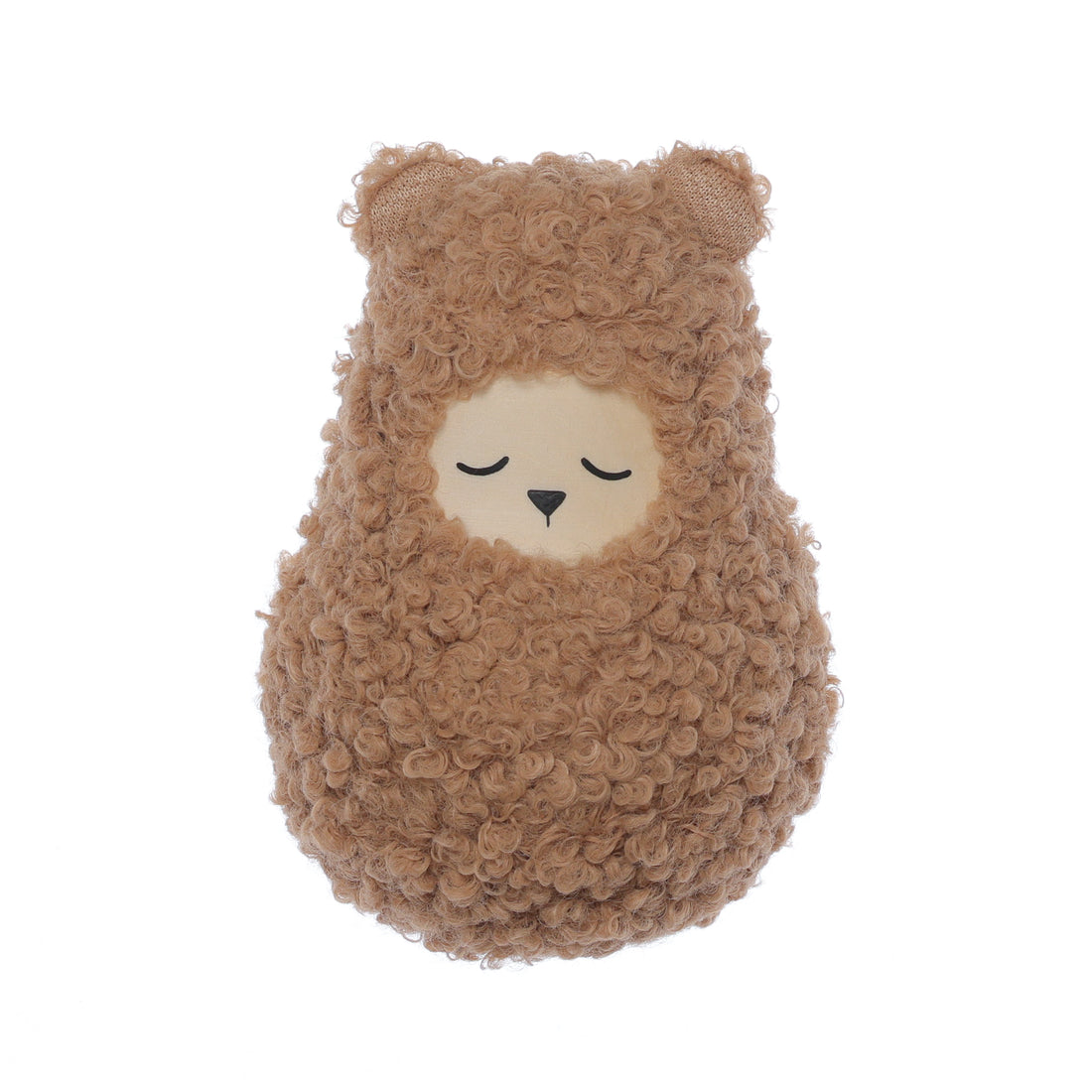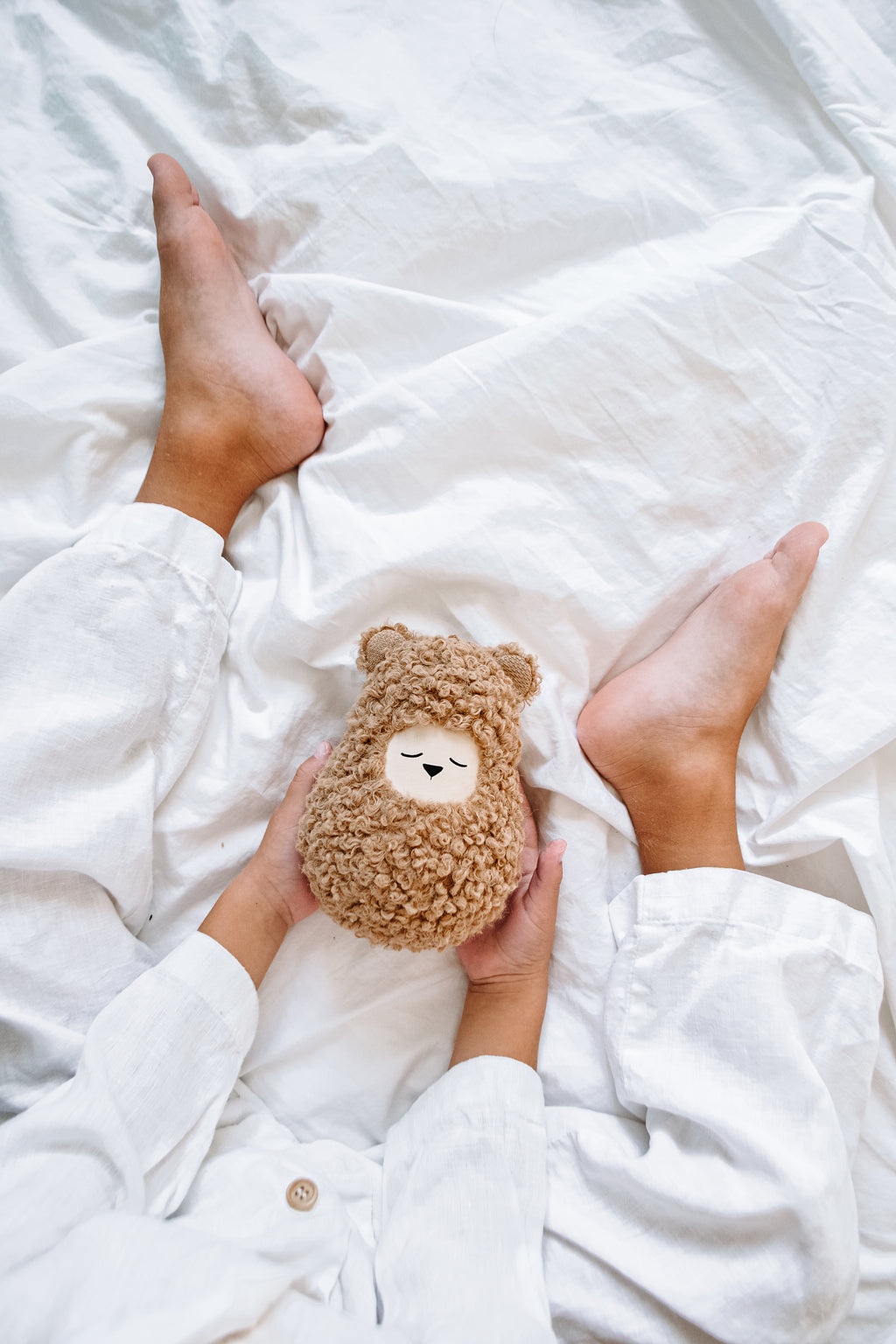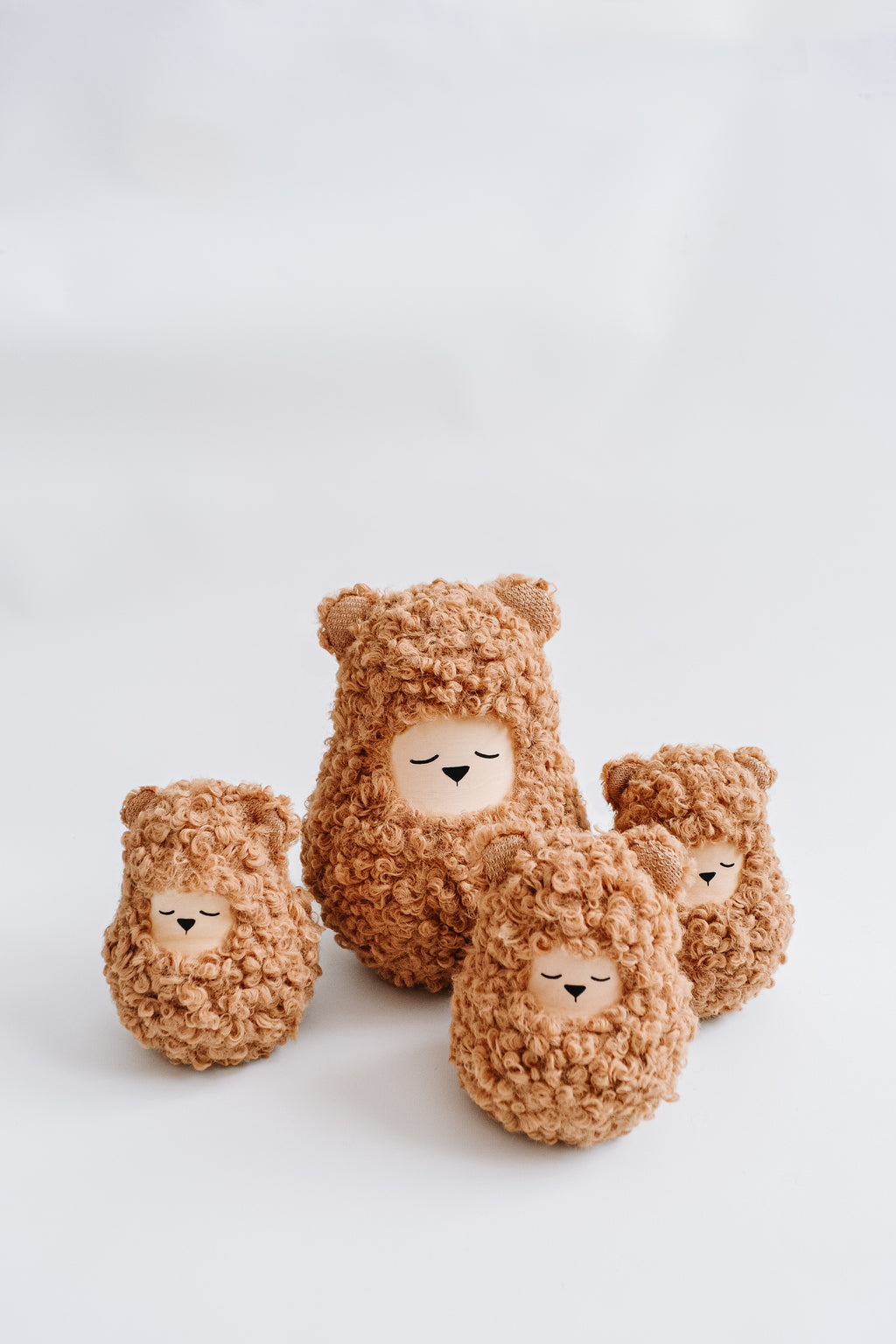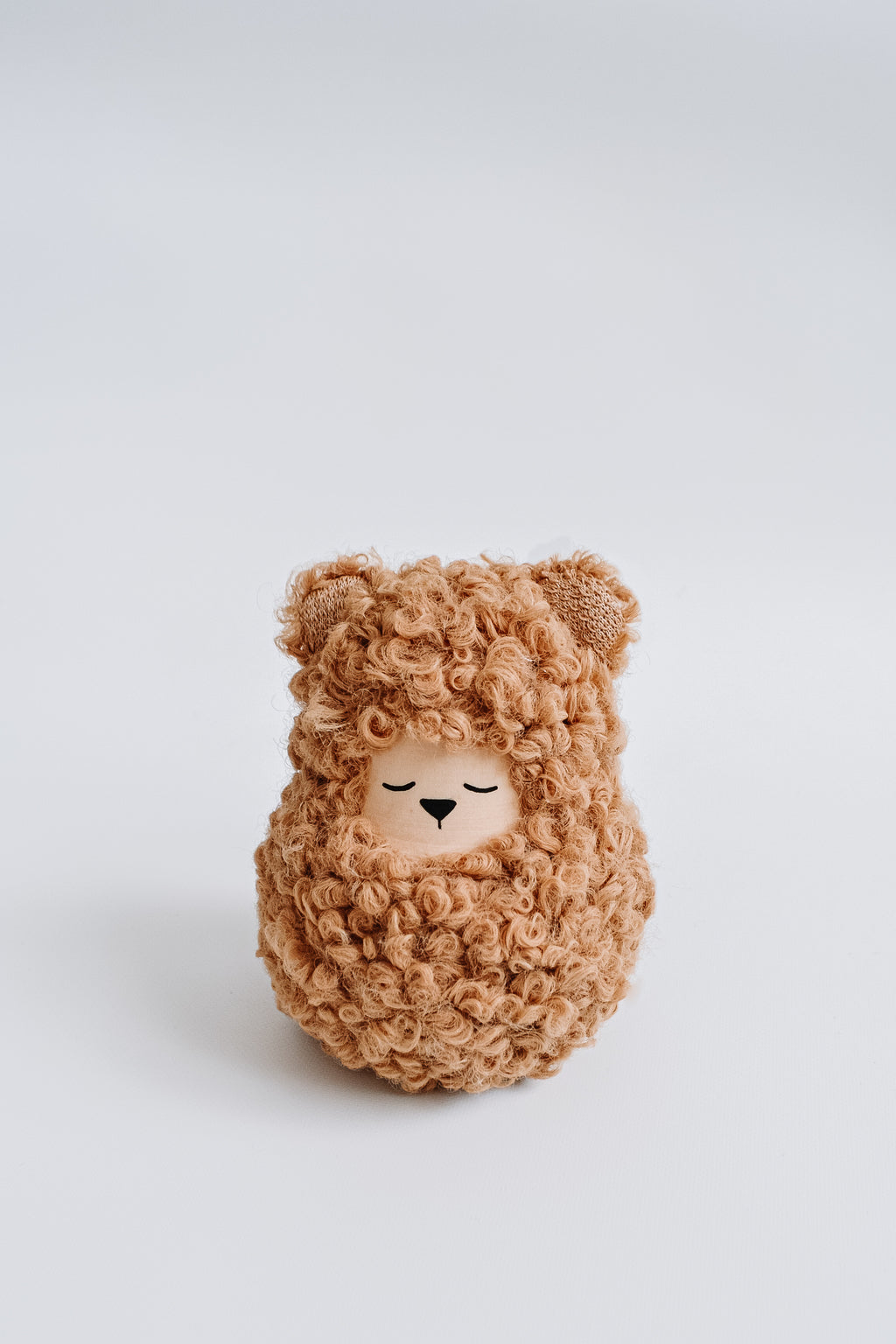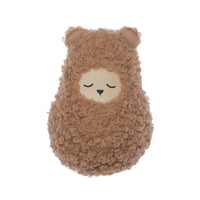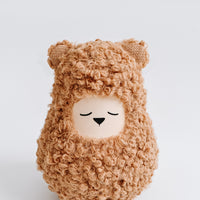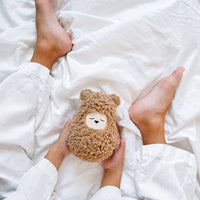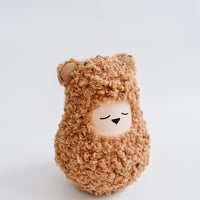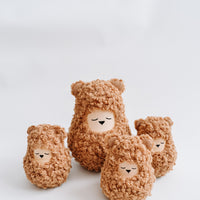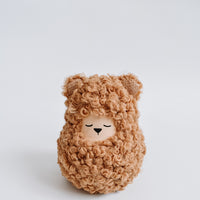 Musical toy Roly-Poly Bear. 
The wooden base is covered with artificial fur. When moving and tilting, the tumbler makes musical sounds.
The height of a large Roly-Poly is 15 cm
The height of a small Roly-Poly is 10 cm
Fur color: brown.
Materials: wood (100% linden), fur (100% polyester)
Tactile
-the Bear has a soft textured fur and a wooden muzzle, it helps the baby to develop tactile sensations while playing with it. The palms and fingers of the child are very important parts of the body, at the moment of touching various surfaces, the development of the child's mental activity and speech occurs.
Musical
-The Bear rings when the baby plays with it. The Rabbit sounds natural, like a metal bell. Musical sounds develop the baby's hearing, relax, teach him to listen.
Hand Made
-The Bear is made by hand, with love and attention to detail. Each Rabbit is individual and unique.
Made in Russia 
- Mama moments is a small local brand, we make our toys manually in Russia. 90% of the materials used by us in the manufacture of toys and packaging are also produced in Russia.  
The color on your monitor may differ from the real one. It is recommended for children over three years old. Not for eating. It contains small details. Play only under the supervision of adults. If damage is detected, stop using it. Keep away from fire, water and the sun. The fur may lose its villi.