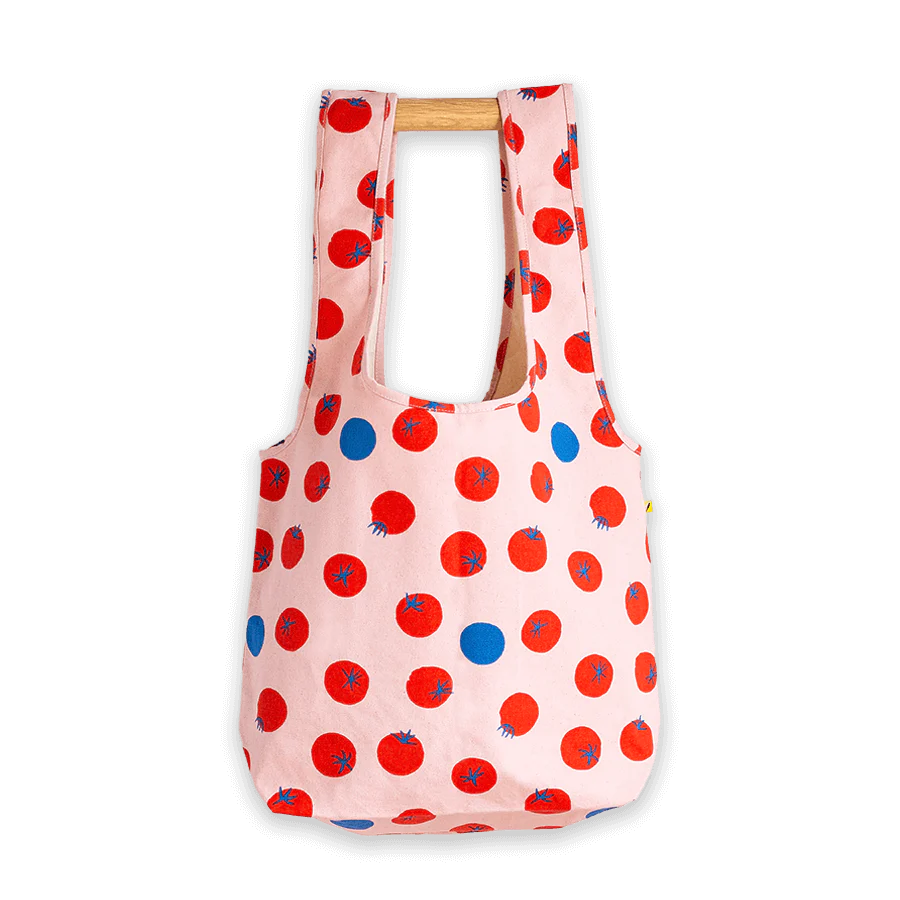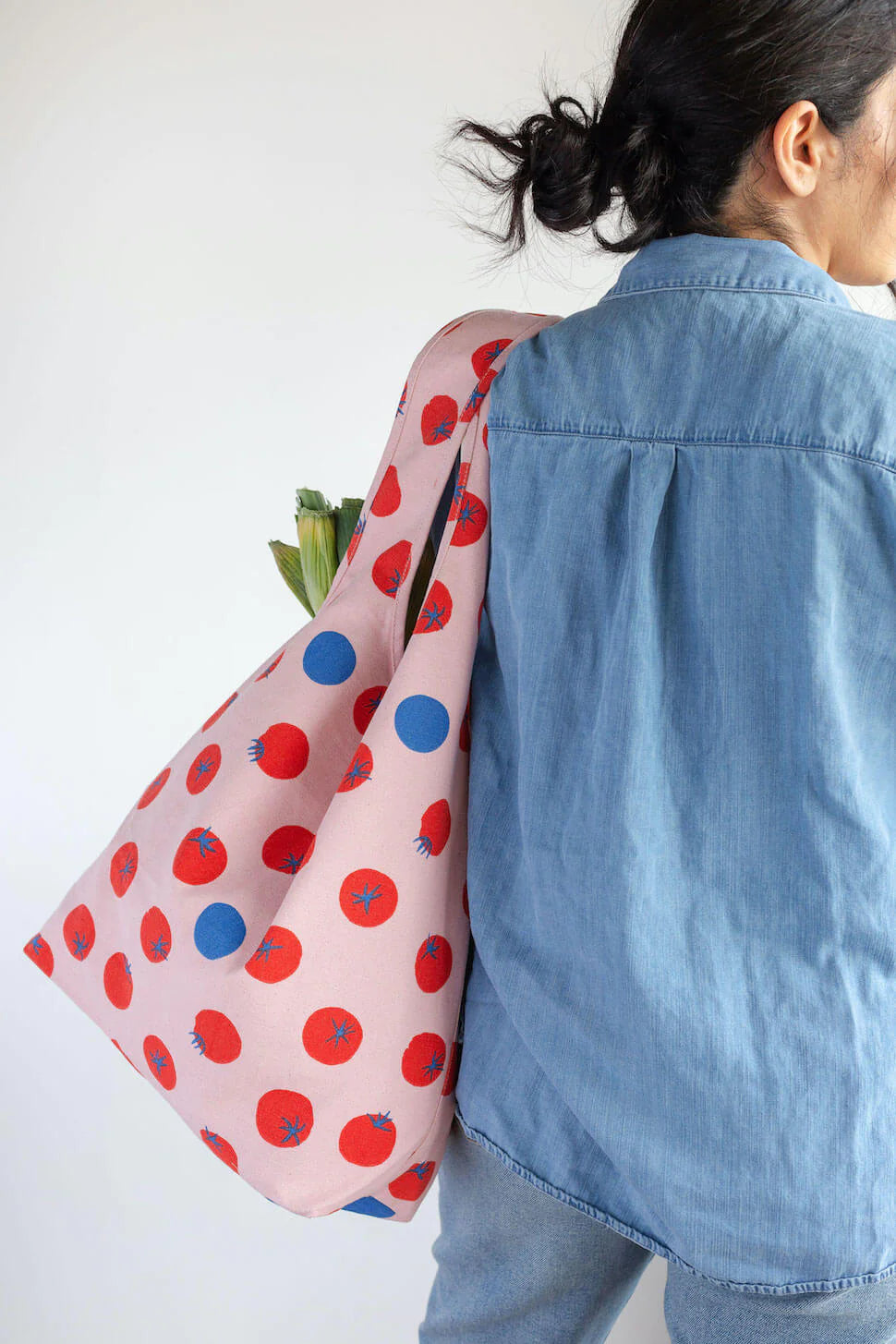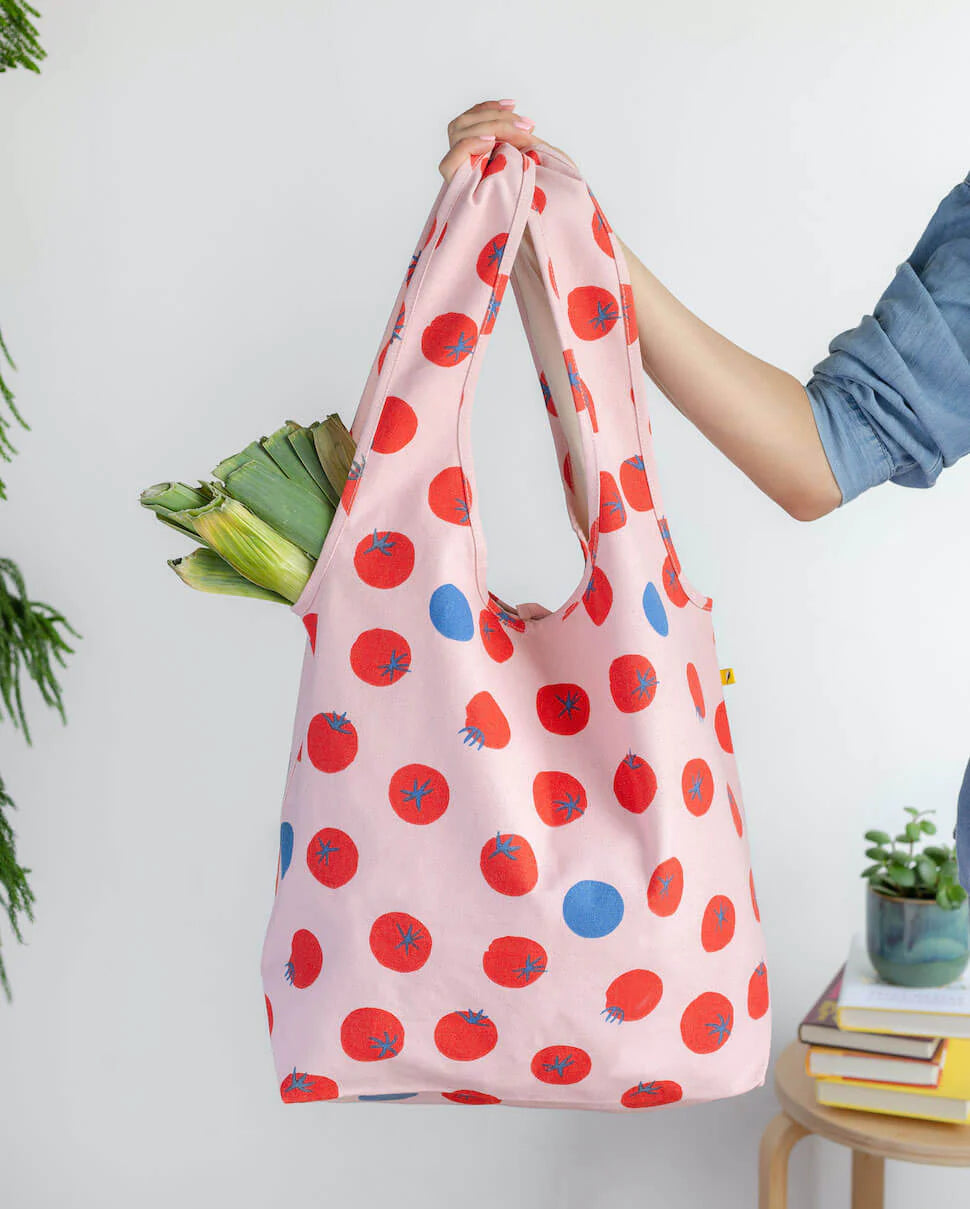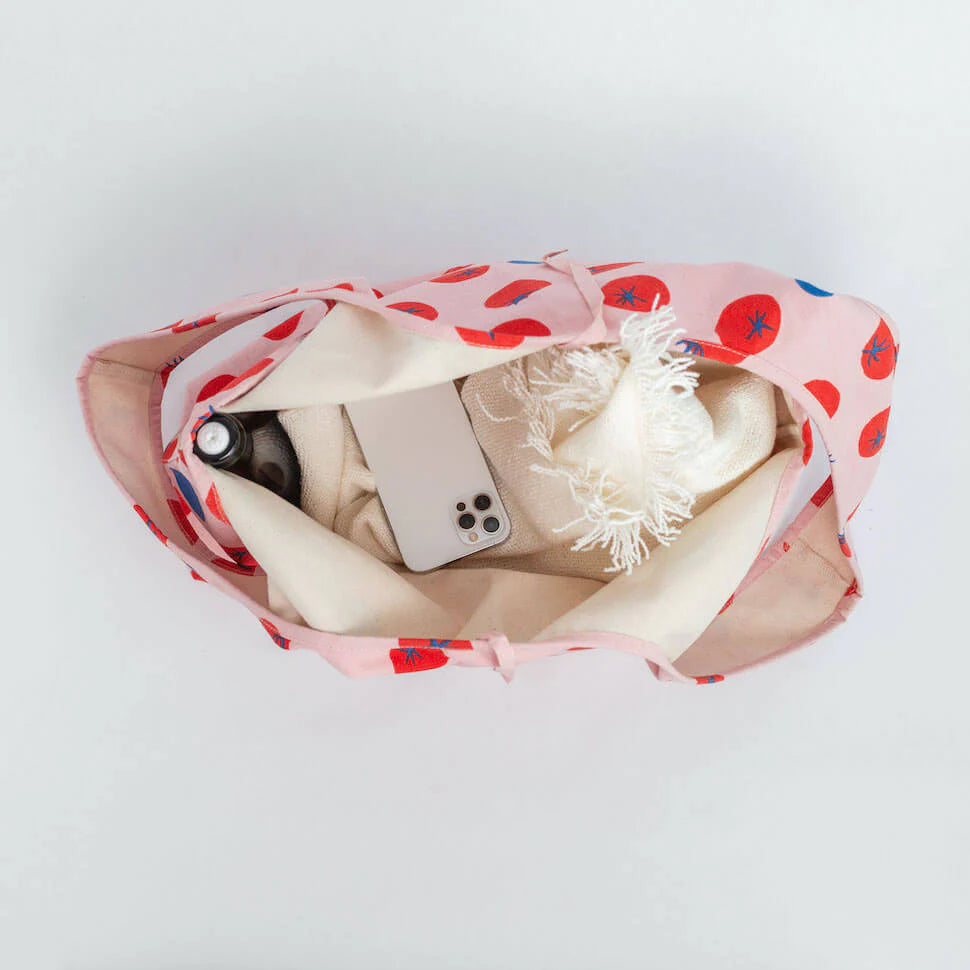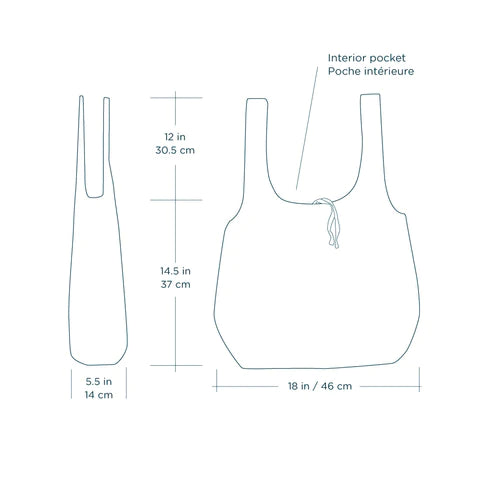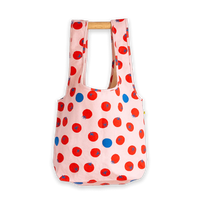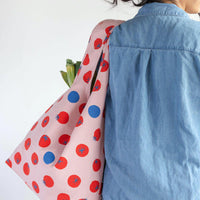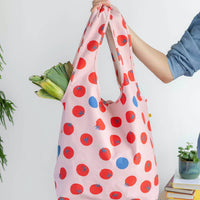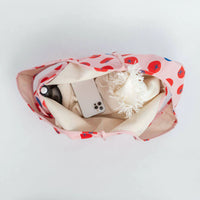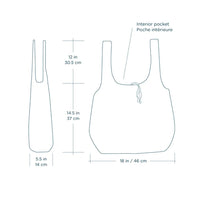 Simple, open, wide-strap, everyday bag. Small, interior patch pocket. Comfortable carry straps. Can be worn as a shoulder bag or as a backpack. Tie closure. Sustainably and ethically handmade in India with 100% GOTS-certified organic cotton. Machine Washable.

Size: 18" (W) x 14.5"(H) x 5.5"(D)| 46 x 37 x 14 cm
Strap Length: 12" | 30.5 cm
Bag: 100% GOTS-certified organic cotton
Wide, comfortable carry straps
Can be worn as a shoulder bag, or over both shoulders as a backpack
Interior patch pocket
Machine washable
Dyed with GOTS-certified, non-toxic dyes
Ethically handmade in India, in a GOTS-certified facility
All Fluf products are non-toxic, and free of all chemicals known to be harmful
How do I care for my Fluf bag?
Spot clean or machine wash. Air dry, or tumble dry on low. 
Any washing tips to keep my bag looking its best?
We suggest tumbling dry on low for a few minutes to smooth out the wrinkles from washing. Pull out your bag when it's still damp, and air dry for the last bit. High heat or over-drying will lead to shrinkage.
Our inks and dyes are all water-based and low-impact, so they are safer for you and our planet than their chemical alternatives. There will be some natural fading over time. Washing with a gentle detergent can help to minimize fading.