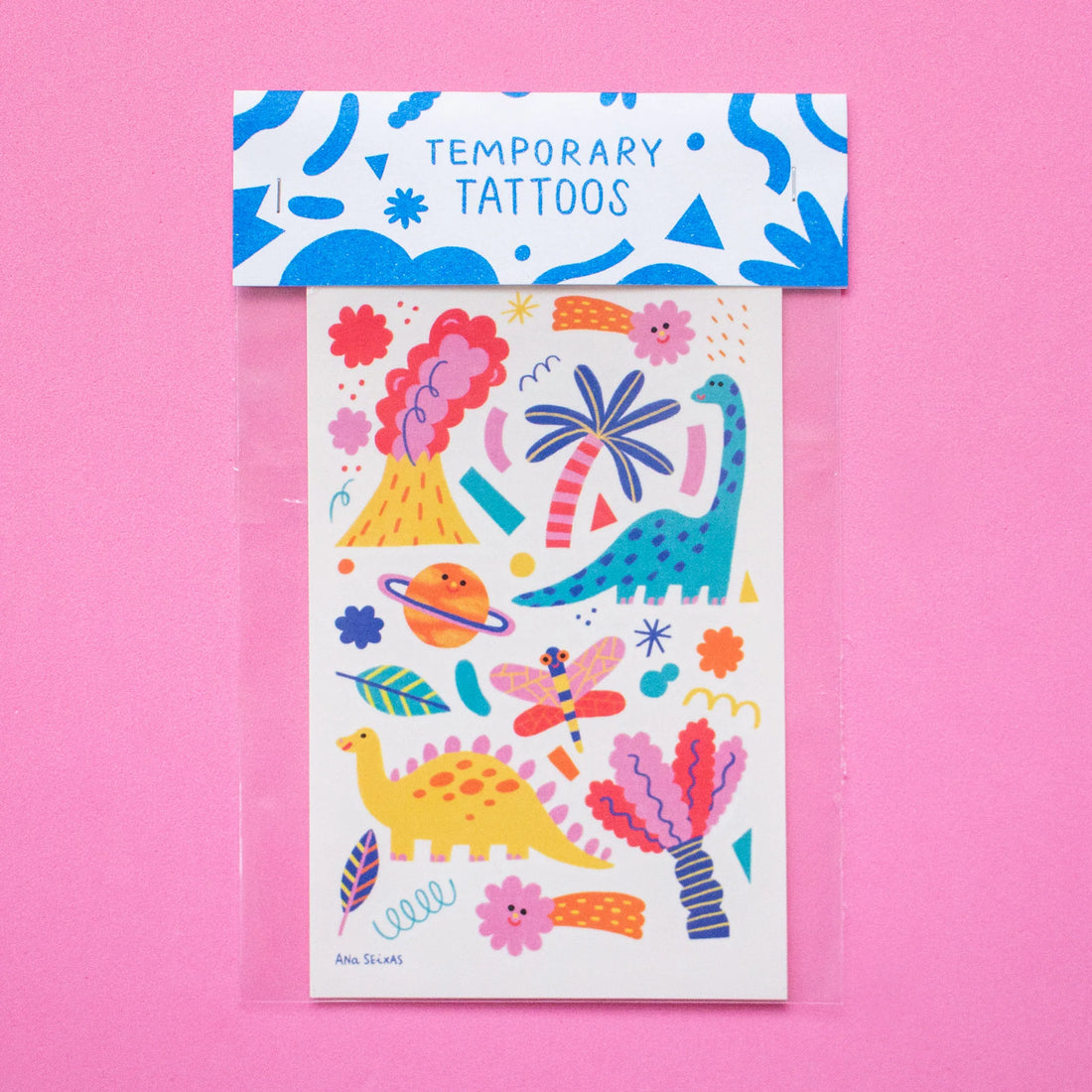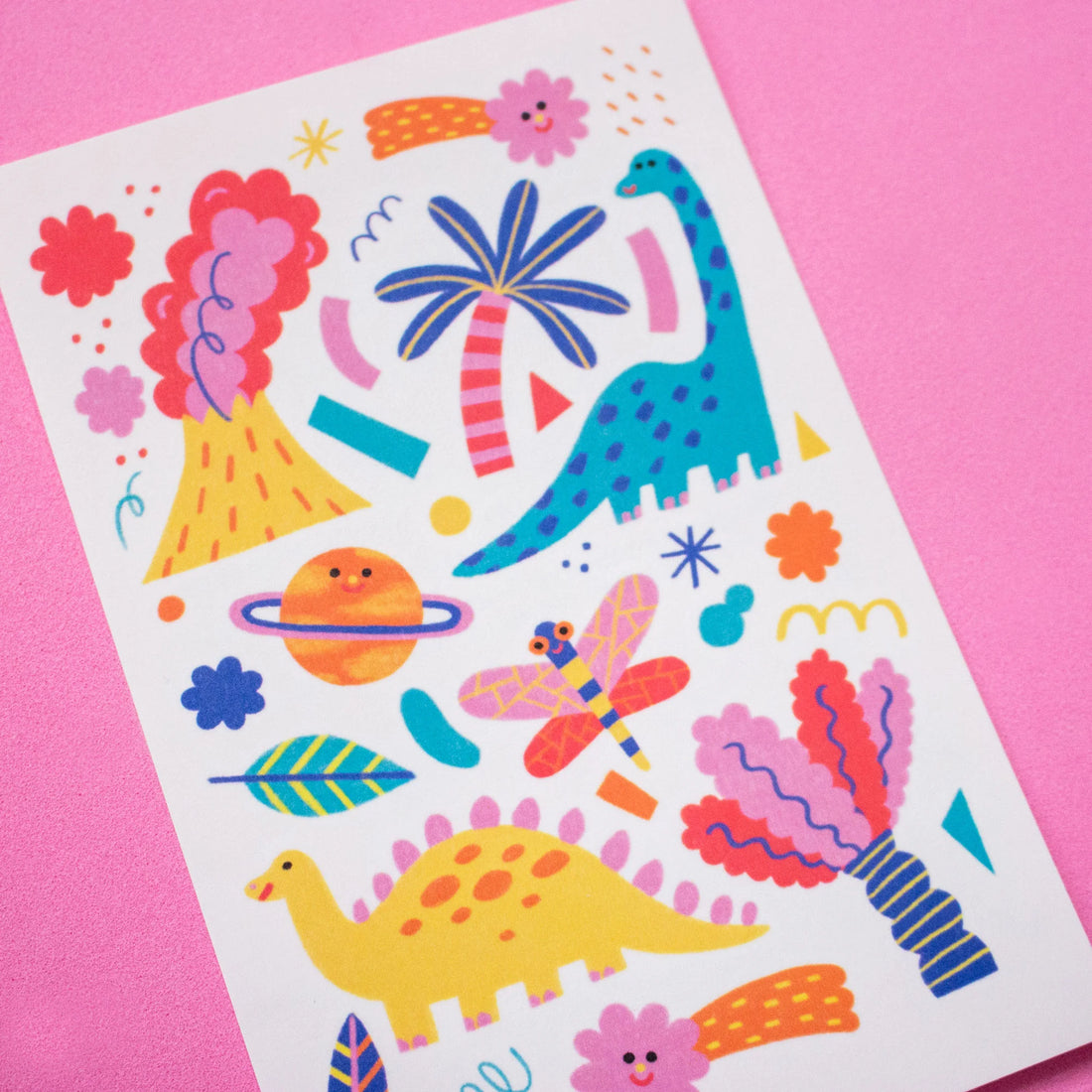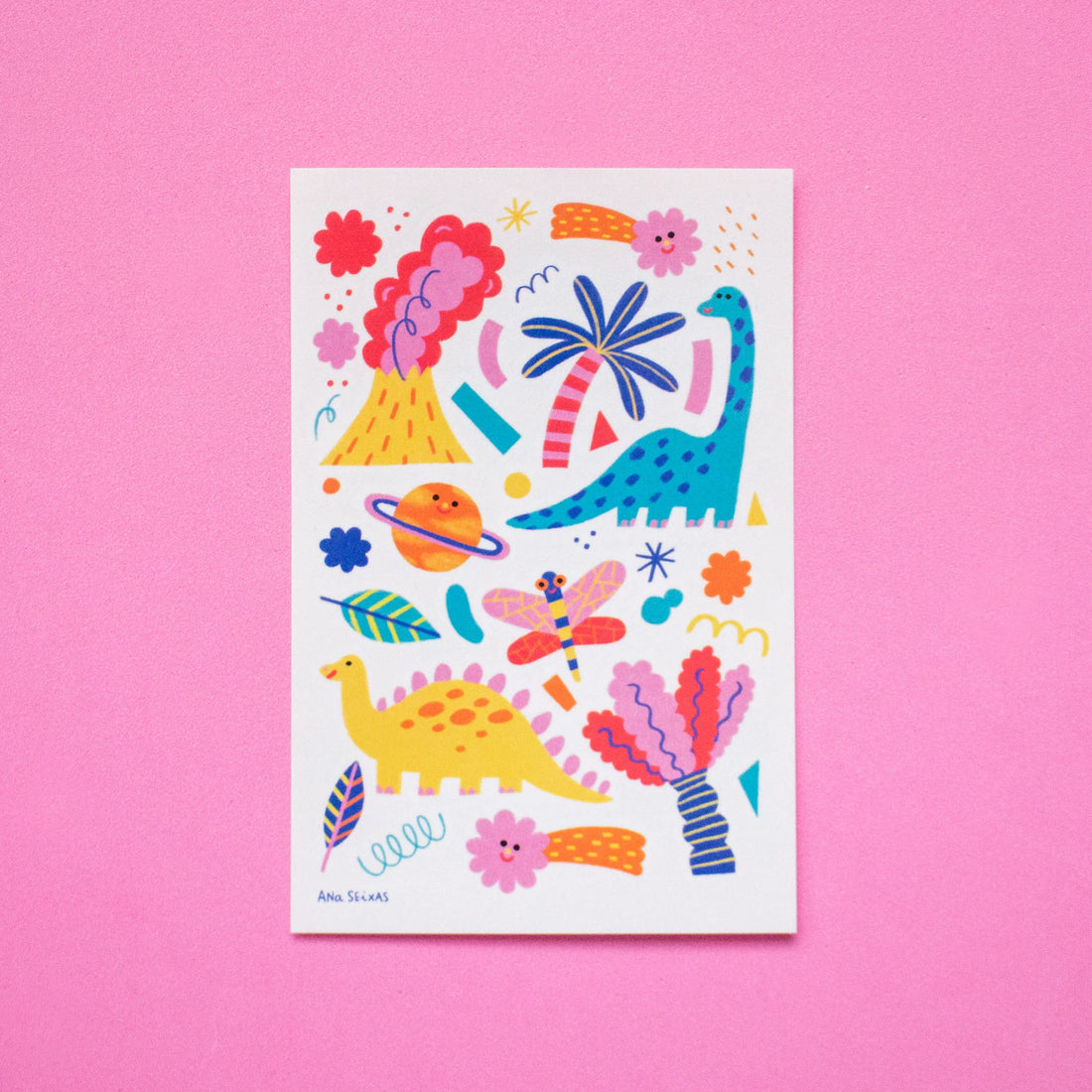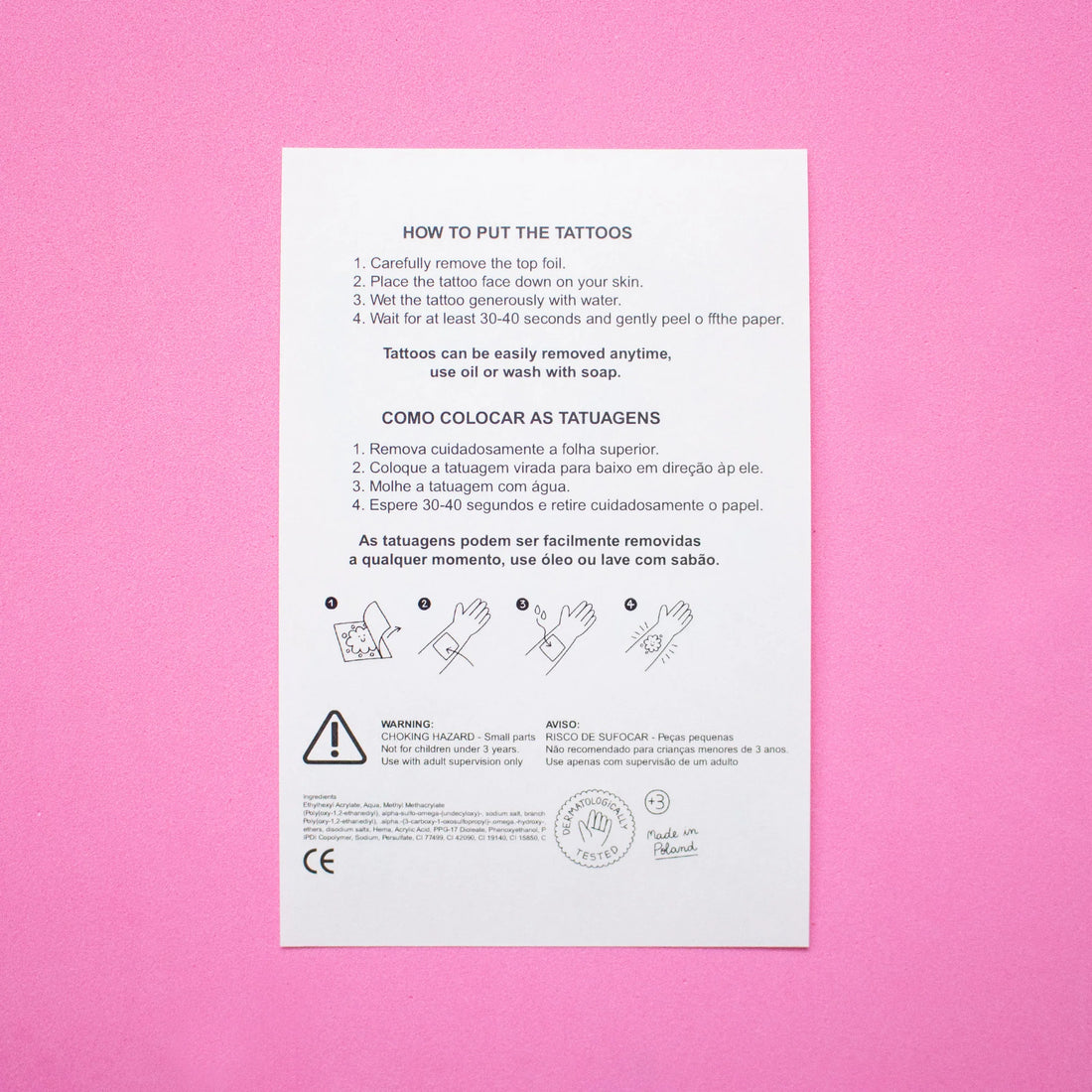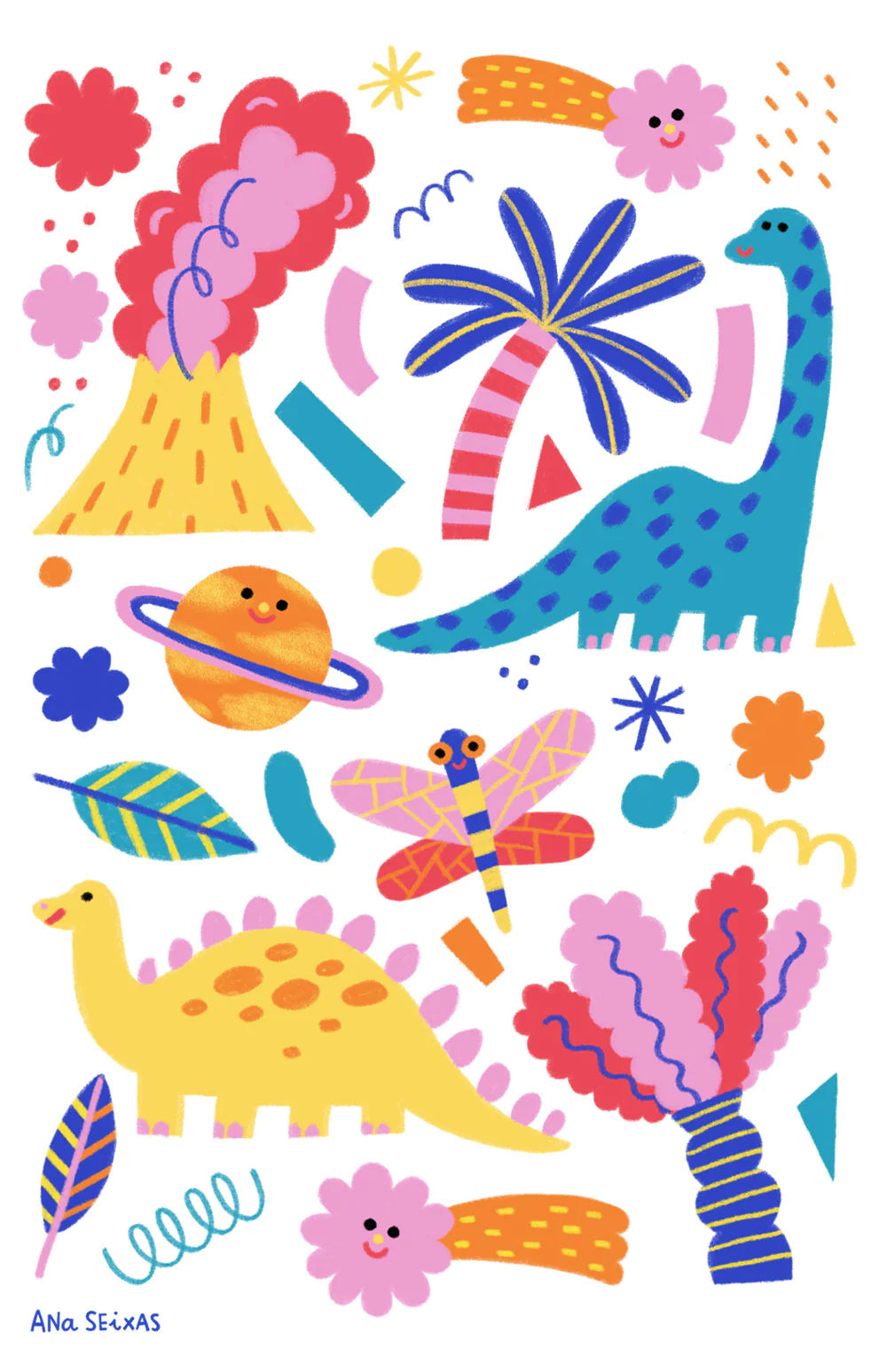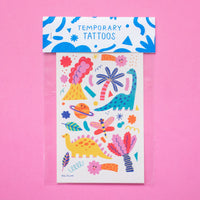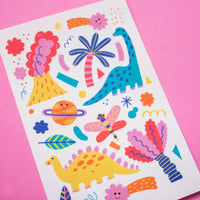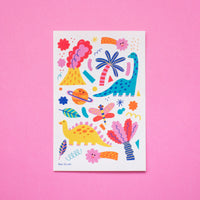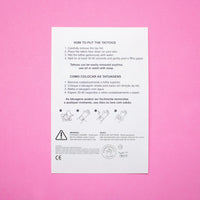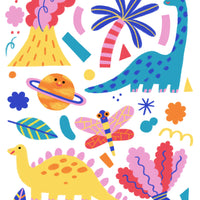 Temporary Tattoos | Dinos
This set of Temporary Tattoos is a nice thing to brighten up any play party or afternoon get together with friends.

The sheet size is 147x95mm and the designs can be cut to use individually or combine several elements.
Instructions for use are included in the back of the tattoos sheet.
Not for children under 3 years of age, and always use with adult supervision.
Dermatologically Tested.
Printed in Poland.