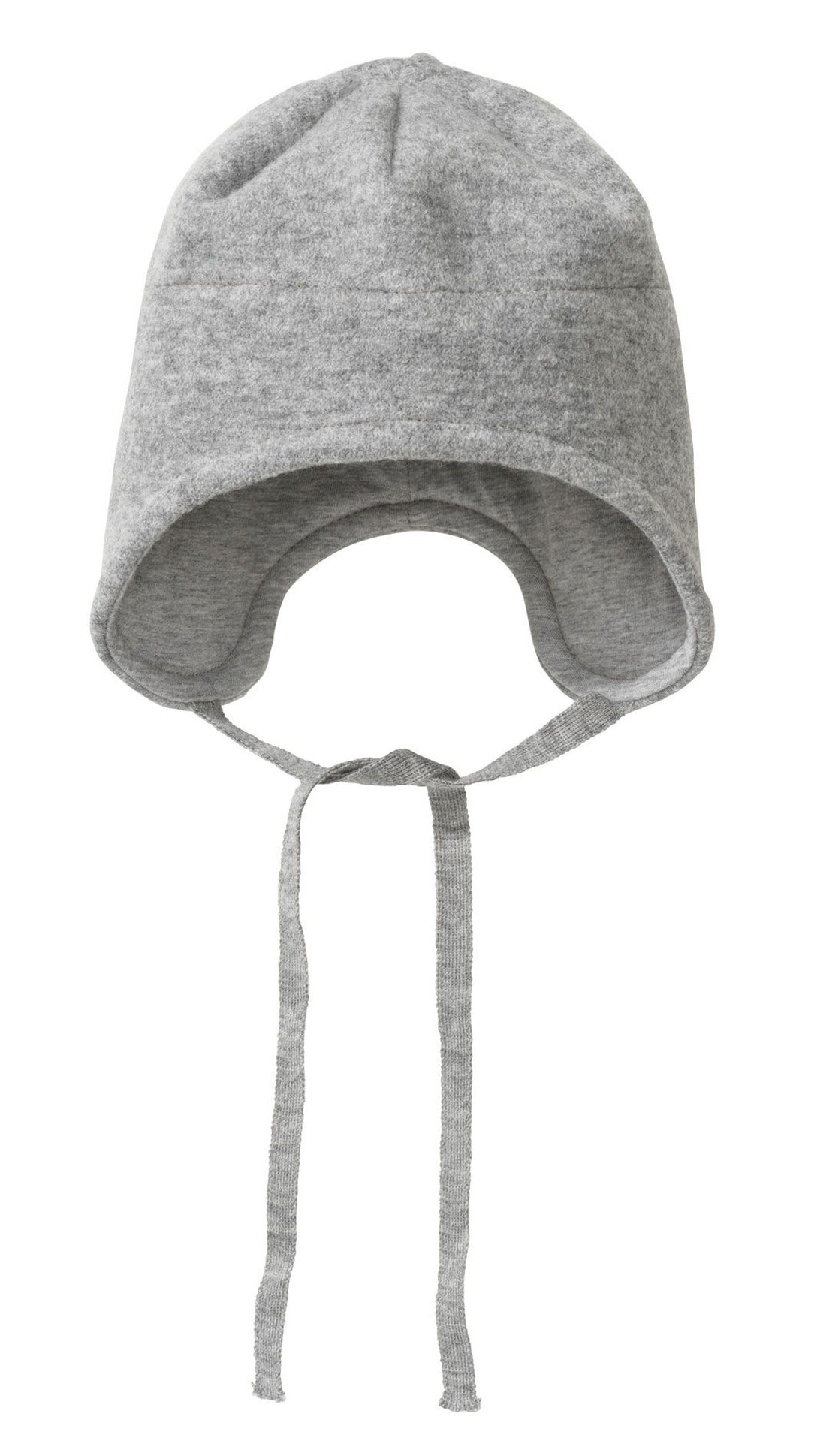 Boiled Wool Hat | Grey Melange
The "no more cold ears" hat. This disana boiled wool hat is cut especially low and fits over baby's ears and cheeks. Roll on winter! It is covered with a soft, wind and weatherproof boiled wool fabric; inside, it is lined with an especially finely woven organic cotton. Two tie fasteners stop the hat from slipping, even when your little one romps around in the snow. A tassel in a matching colour rounds off this cheeky hat. Our disana boiled wool hat comes in 3 sizes and with a "plenty of winter fun" guarantee.
MATERIAL
100% organic Merino wool / lining: 100% organic cotton
SIZING
Size 1 - 42-46 cm | 6-12 months
Size 2 - 46-50 cm | 12-24 months
Size 3 - 50-54 cm | 2-4 years
Measure head around brow in CM for size.  
SIZING NOTE
Please use the circumference measurement for the most accurate fit.

Ethically Made in Germany
PRODUCT CARE
It is best to wash wool as little as possible. Wool is self-cleaning. Wool fibres have an extraordinary surface that rejects dirt particles, as well as bad odors and sweat and stops them from entering the fibres. Airing is often enough to remove the dirt particles from the surface and to make the woolen article hygienically clean.
We advise you to hand wash all your Disana articles as they are made from natural, untreated wool. Machine wash at your own risk as shrinkage is possible and can even destroy items if you are not careful.
It's best to hand wash in your bathroom's sink. It has the right volume and an ergonomic working height. You also need a mild wool shampoo or a natural baby shampoo. Wash with Luke warm water (25 Degrees), add the wool shampoo and mixer into the water, then add the woollen item to be washed.