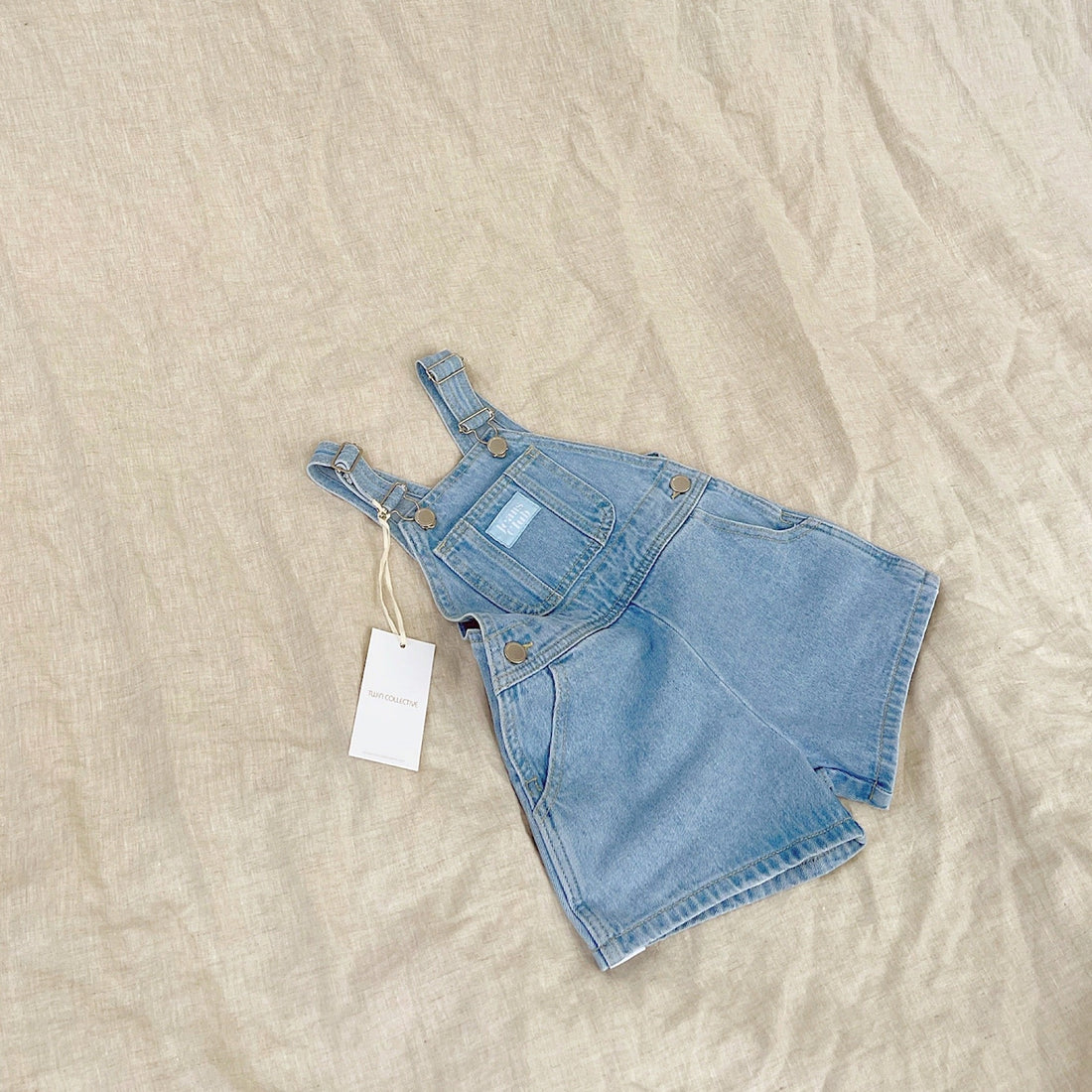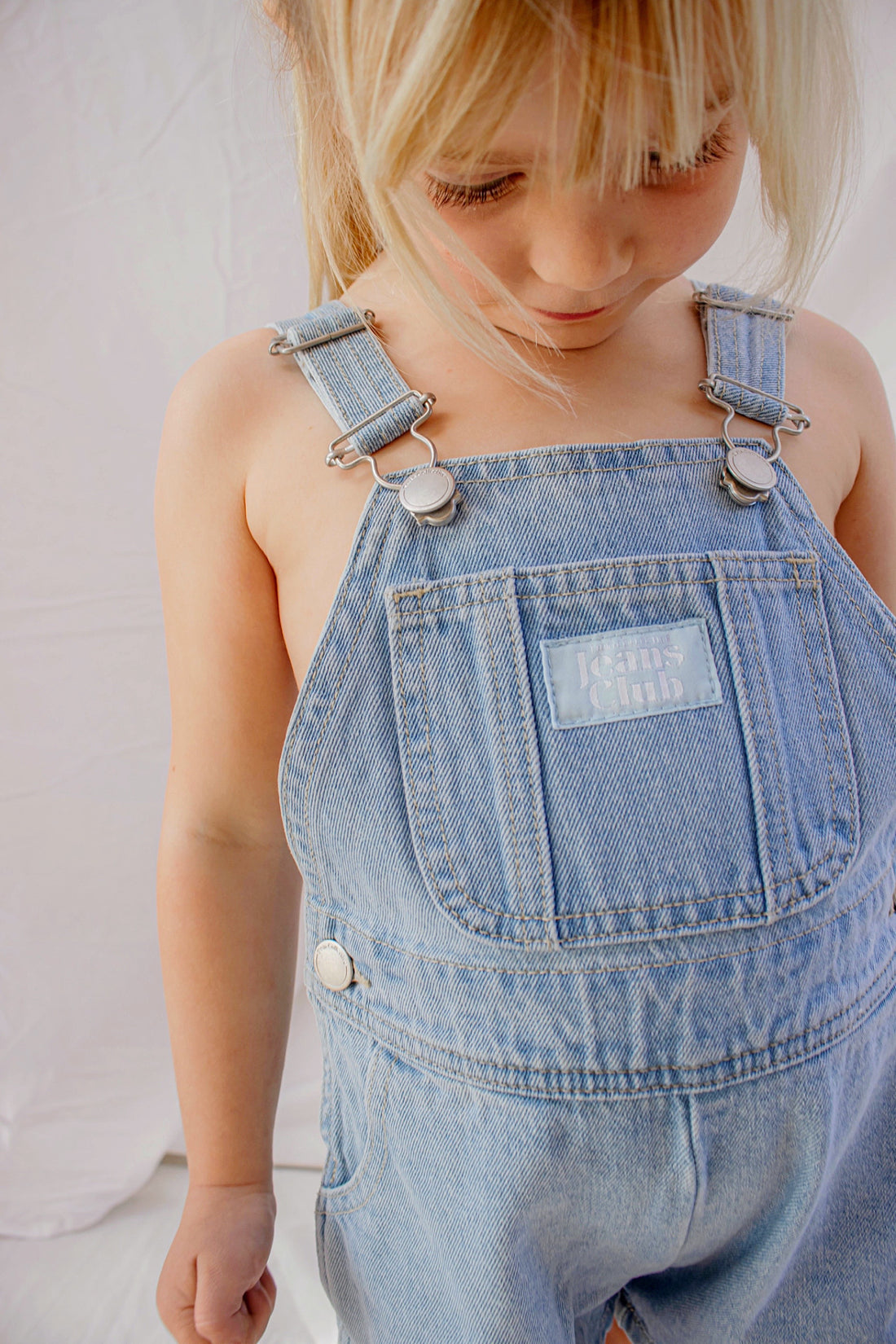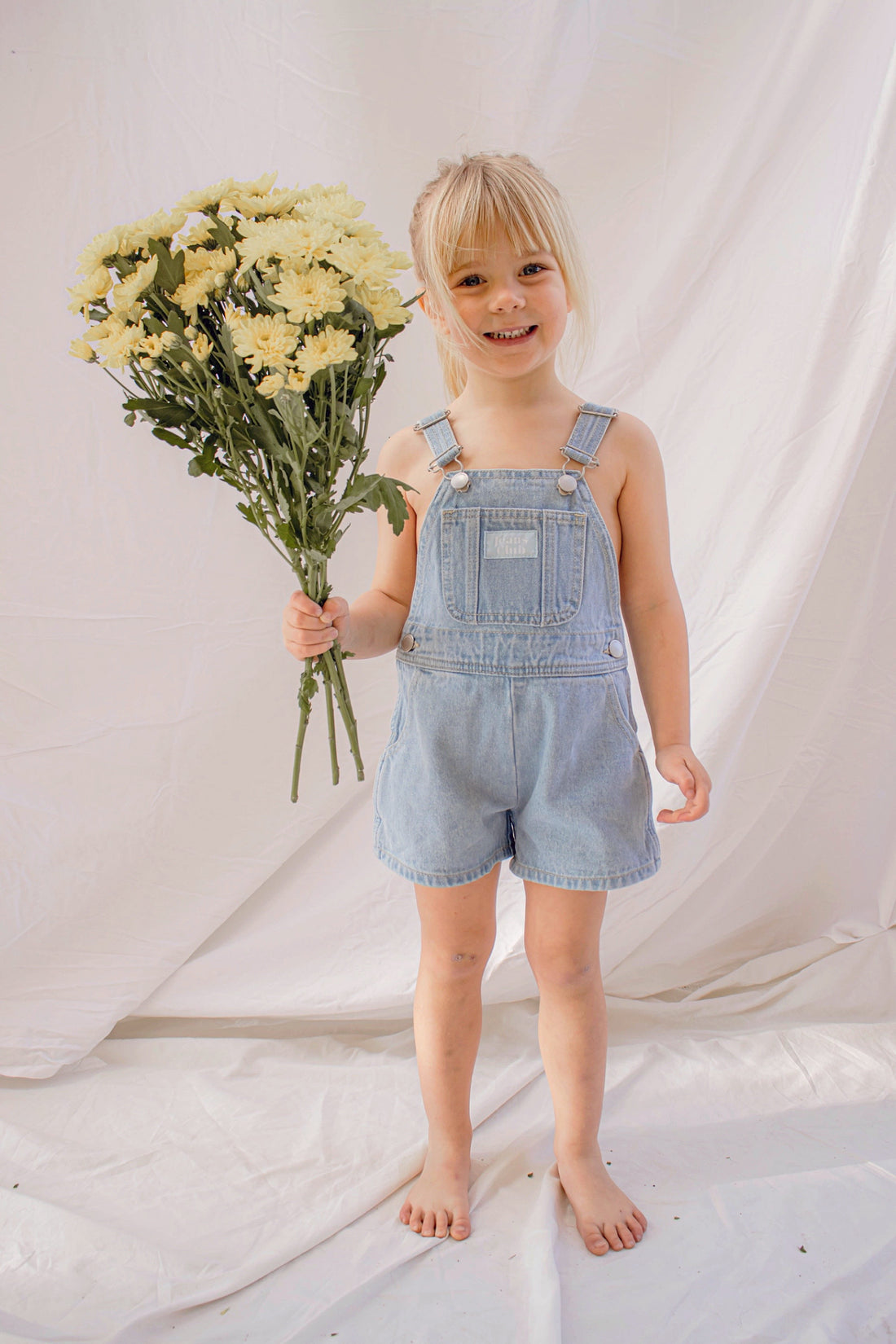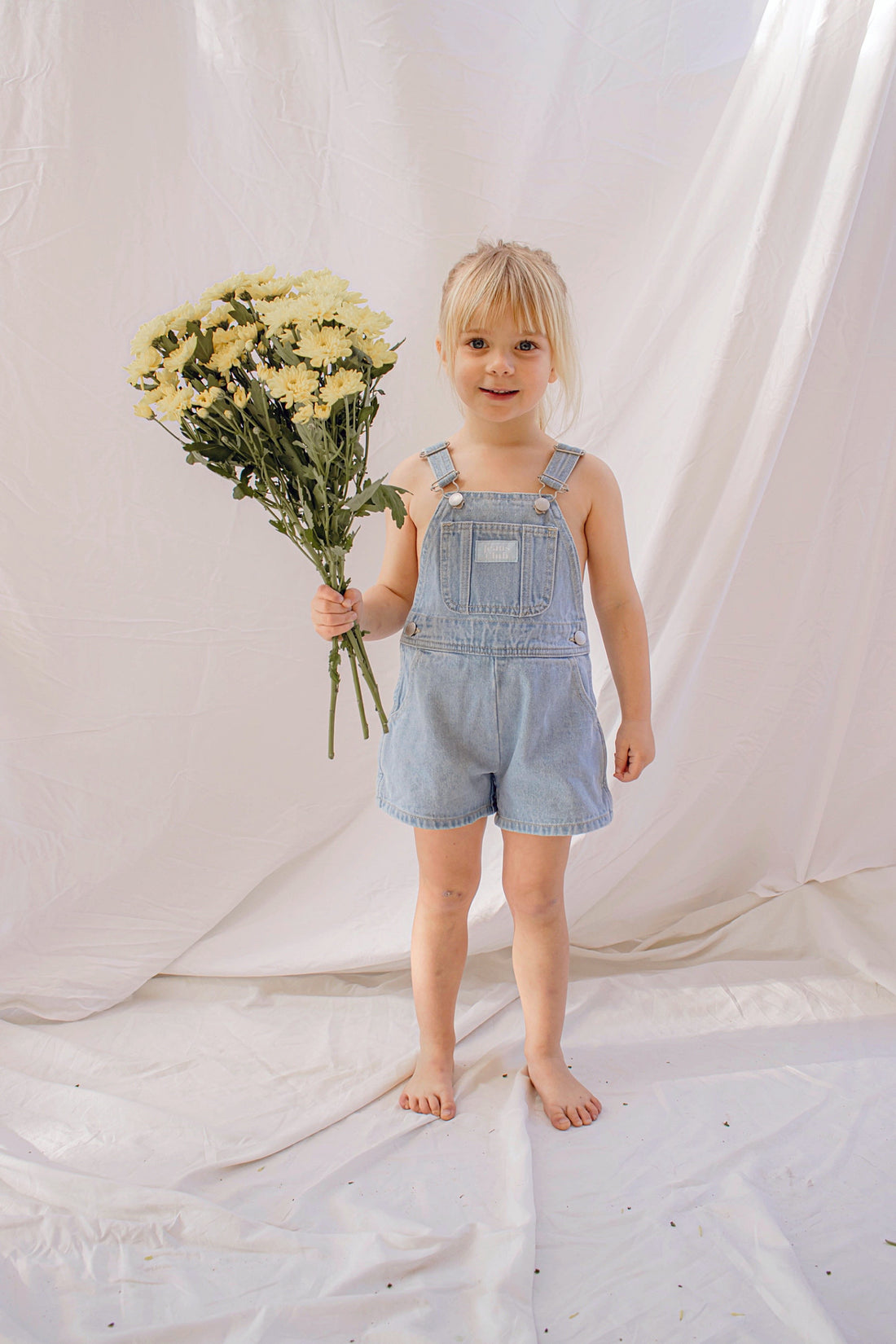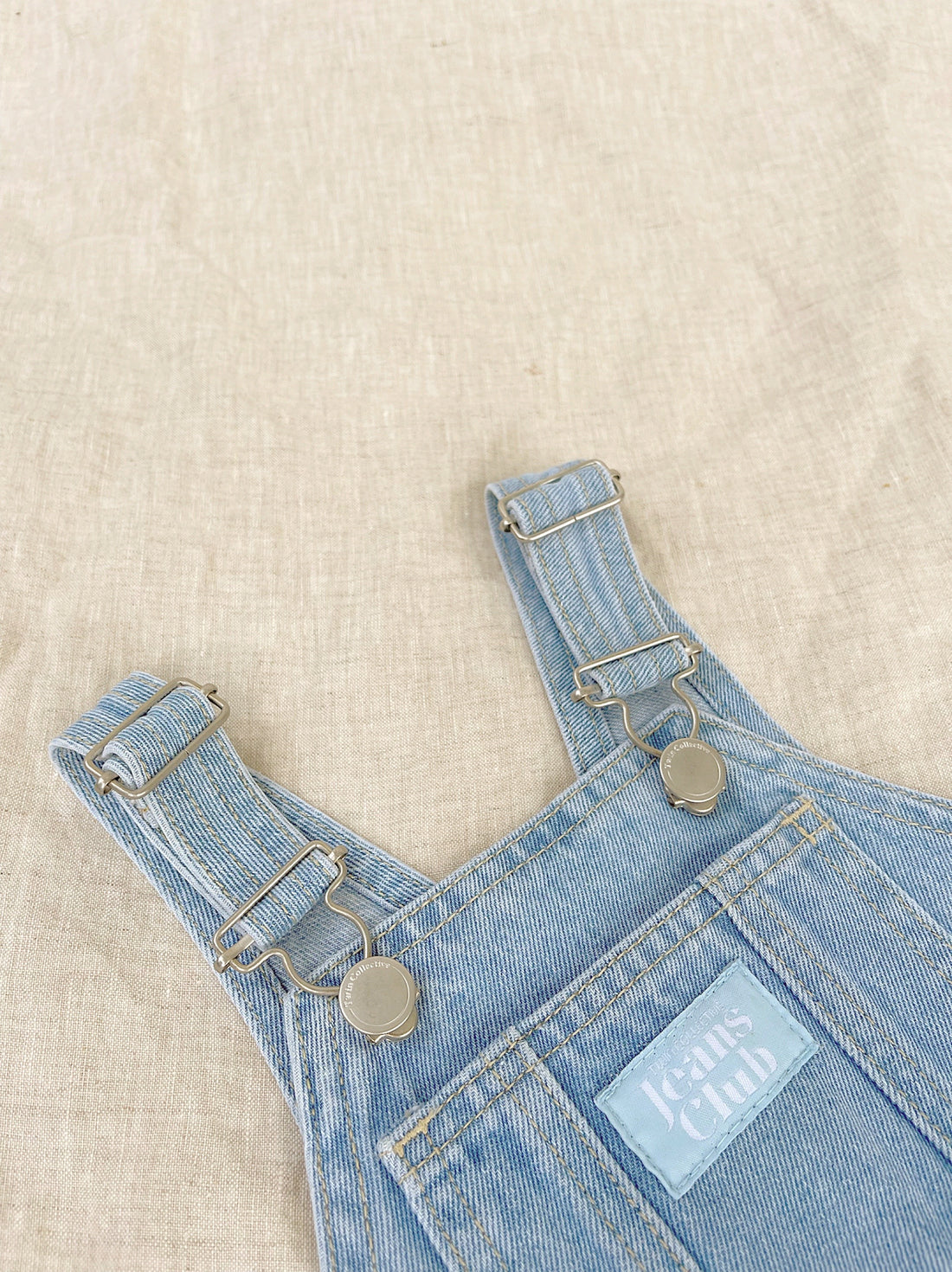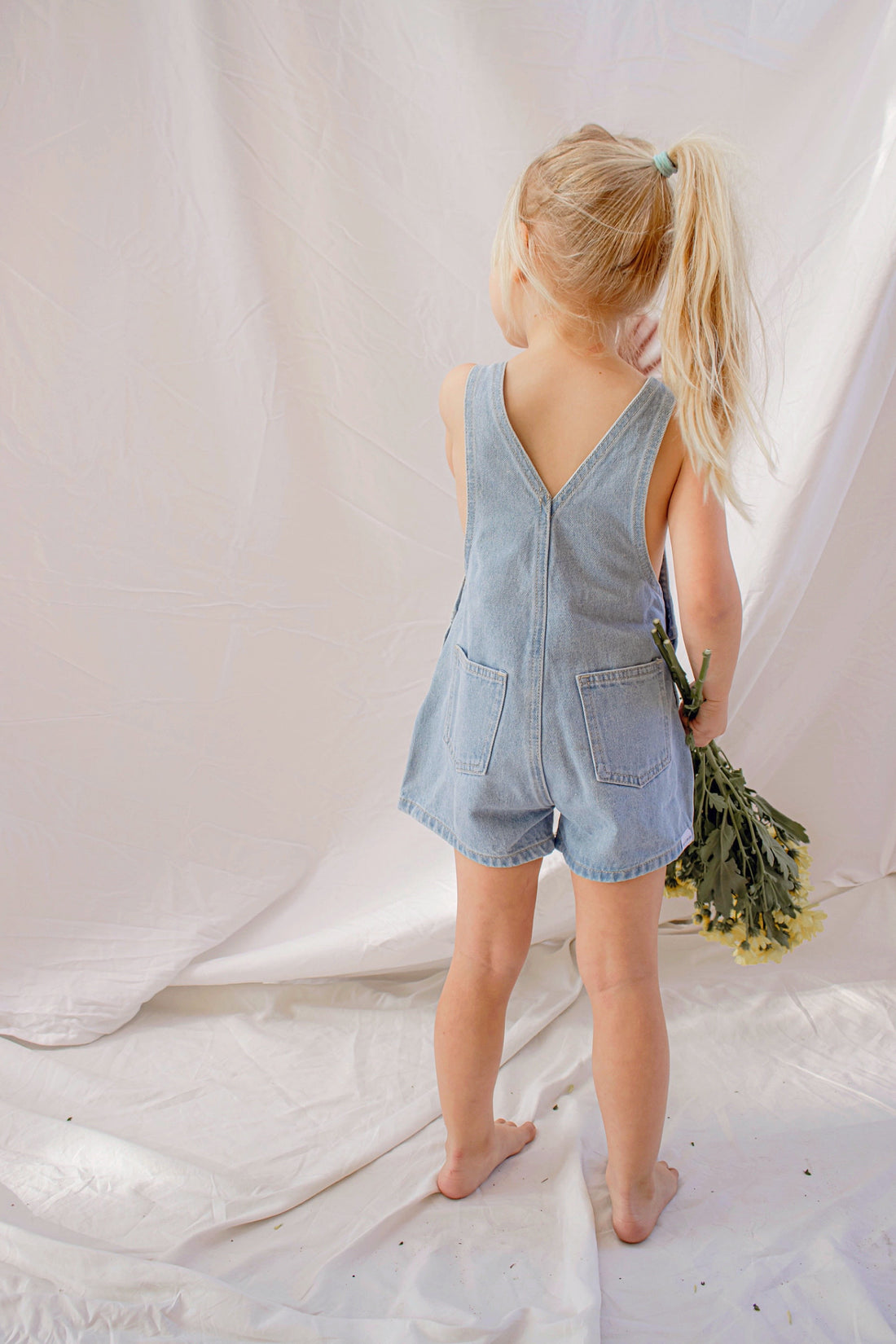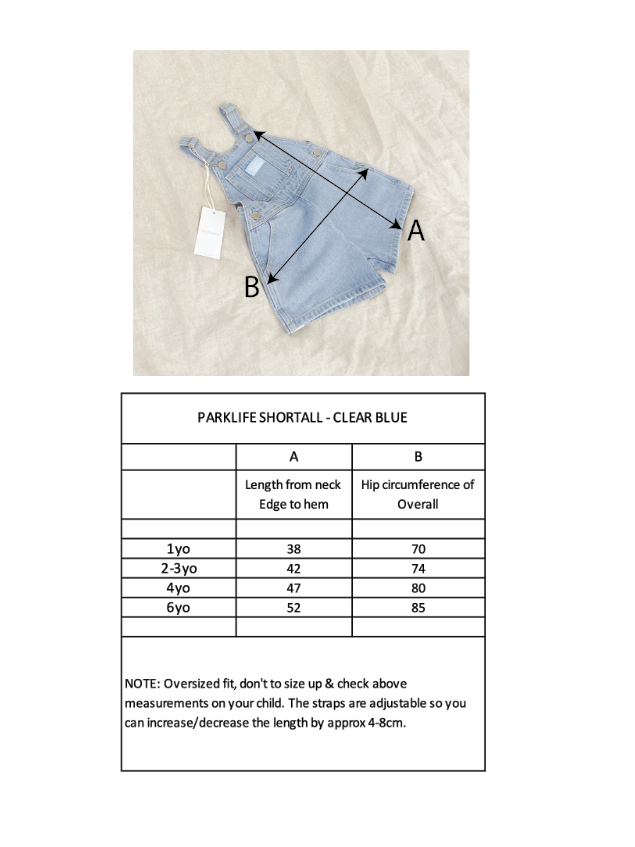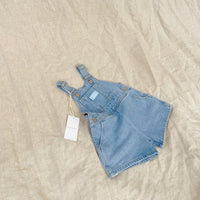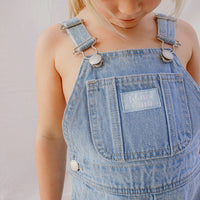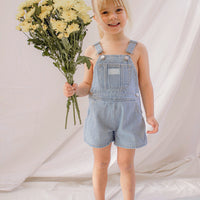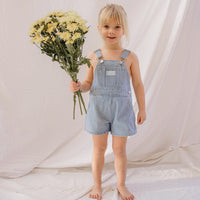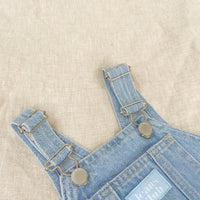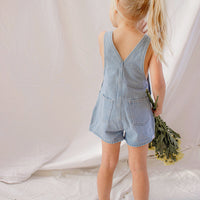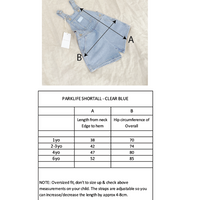 Parklife Shortall | Clear Blue
Our Kids Parklife Denim Short Overall is inspired by the laid back easy going spirit of the 90s denim kid. The overall is a loose fit & has adjustable straps to allow your little one to grow & move. Sizes 6mo, 1YO & 2-3YO have Inleg snaps to make changing easier with babies.
SIZING
We do not suggest sizing up

Please see size chart in photos.
These Overalls are designed to be loose & oversized.
CARE
Please note due to the denim washing process some pieces may vary in shade & colour slightly.  The natural indigo dye used to make denim fades naturally with wash, wear & sun. Enjoy seeing how these natural wear patterns appear.  
We want your minis favourite jeans to last through their adventures & ideally be passed down for the next little one to explore in also!
Follow some of our tips to help your denim items last:
INDIGO DYES
Please note the indigo colour may transfer onto other surfaces during the first & sometimes second wear.  This is very common for all types of mid blue to dark blue washes of any type of denim apparel.  Once they have been through 1-2 wash cycles any excess colour will be removed. So avoid wearing with light coloured clothing, white sneakers or sitting on that white sofa for the first couple of wears just in case!